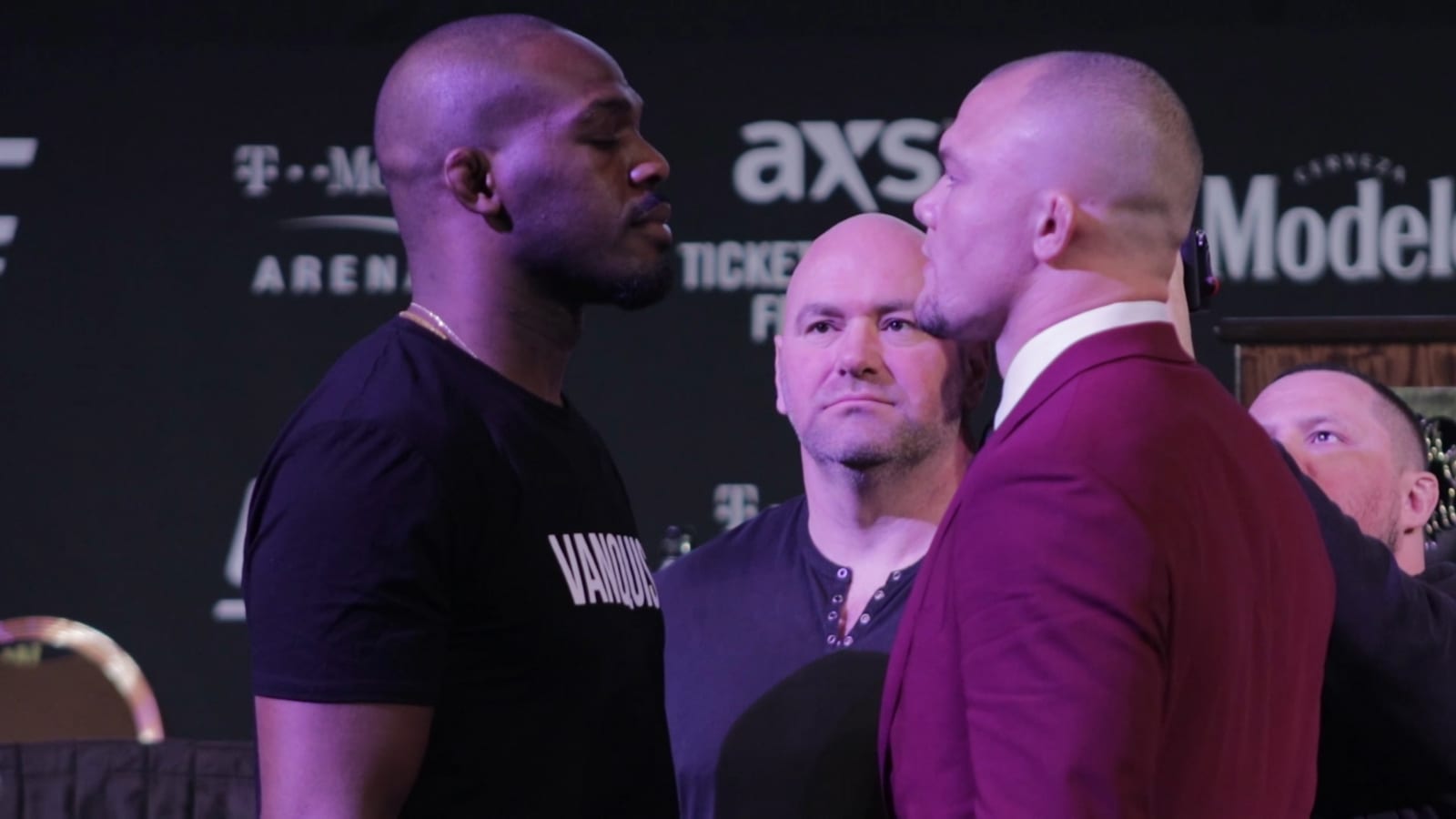 When Anthony Smith got kneed in the head by Jon Jones during UFC 235's main event, he was in something of a unique position. Stay on the canvas for five minutes to stand up and be given a world title.
Instead, Smith stood up, waved away any concerns and fought on. He lost by unanimous decision after Jones successfully shut down any offense Smith had to offer, and put on a dominant (if underwhelming) showing of his own. But while some fans have hypothesized about what exactly Smith turned down when he stood up, the man himself has no regrets at all.
"That's just who I am, man," Smith said, speaking on MMA on SiriusXM. "It definitely was a hard knee, and there was a kick right before that, but I was able to get up. And that's all I need. I mean, what kind of man would I be… you know I've been telling people, I've been telling the media, i've been telling fans, i've been telling everyone all these years, and now all of a sudden people are listening. Like the last nine or ten months, now people are listening, but I haven't changed what I said.
"I was never in this for money. I've never been in this for fame. I was never in this to be famous or be the 'cool guy'. I'm in it for a world championship. And had I stayed down, I wouldn't have felt like the world champion. And it's real easy to say those things, but when it comes down to making a decision — whether it's financially based or a champion, or career based or whatever — it's real easy to say those things and make people think you're a bad ass and then when it comes down to it you do what's best for you, that's just not me. It's just not who I am. I would never have been able to live with myself."
"I was never in this to be famous or be the 'cool guy'…I'm in it for the World Championship. And had I stayed down, I wouldn't have felt like the World Champion" – @lionheartasmith explains why he did not consider a DQ win at #UFC235 @RJcliffordMMA @danhardymma pic.twitter.com/efPnoSgWDn

— MMA on SiriusXM (@MMAonSiriusXM) March 6, 2019
–
Comments
comments