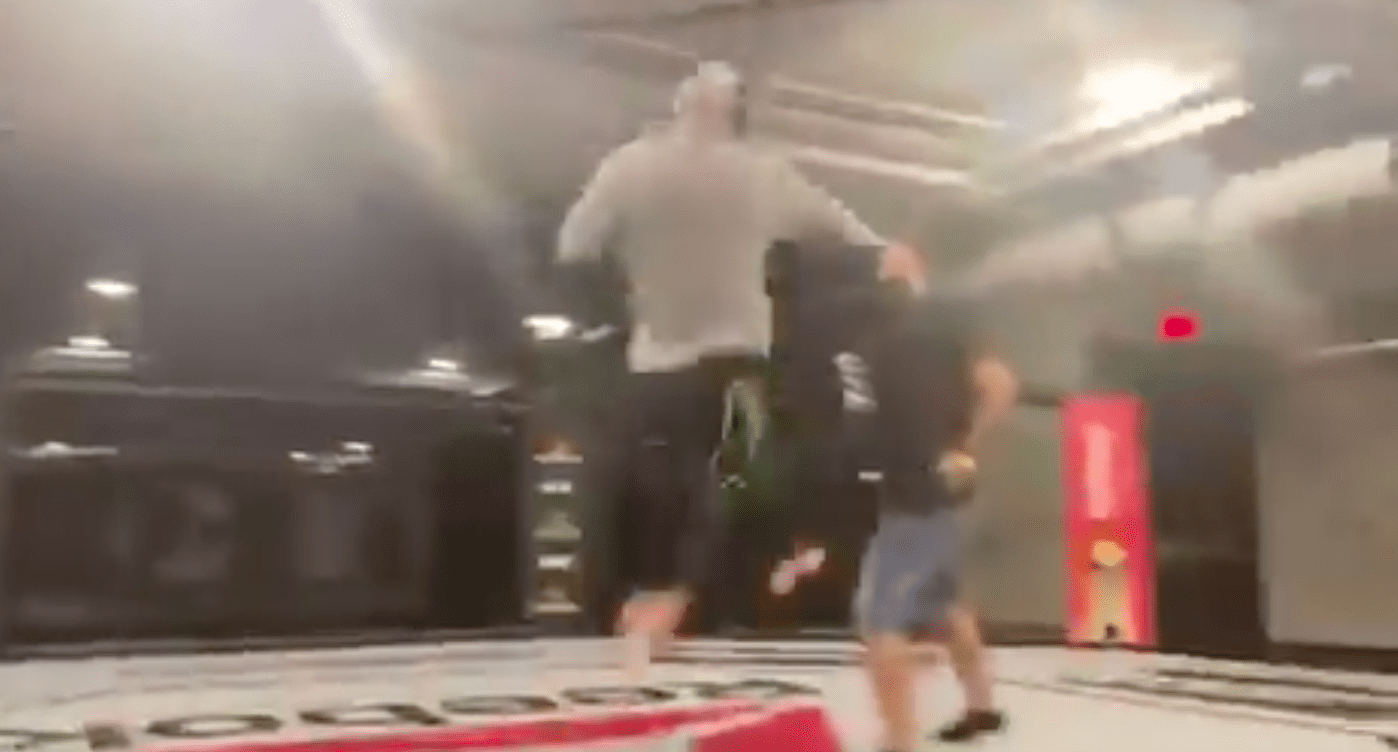 It may have seemed like a moment of 'on the fly' opportunism but there was nothing lucky about the technique employed by Jorge Masvidal to defeat Ben Askren at UFC 239 on Saturday night.
Mike Brown, Masvidal's coach at American Top Team, released footage to his Instagram account which shows the fighter drilling the round-opening technique which brought an early conclusion to one of the more heated welterweight rivalries in recent times.
Check it out below:
48 hours earlier, @GamebredFighter was plotting 😲

(via Instagram/MikeBrownMMA) pic.twitter.com/0gbXqBP0eY

— UFC (@ufc) July 7, 2019
The clip shows Masvidal begin slowly and shuffle to his right exactly how he did on Saturday night before exploding forward and landing a flying knee to a heavy bag held by Brown, the force of which sends the trainer backwards towards the cage.
"A part of me just wanted to throw it out there so he knew: If you do shoot like an idiot like you only know how too, your head is going to get clipped," Masvidal said after the fight. "He took the bait. I put my hands behind my back, he probably through we were going to fucking patty-cake it up, but he walked right into it."
The clip is reminiscent of footage from Conor McGregor's locker room prior to his UFC 194 featherweight world title bout opposite Jose Aldo which shows McGregor practicing the left-hand which would ultimately best Aldo in the opening seconds of their fight in December 2015.
Comments
comments