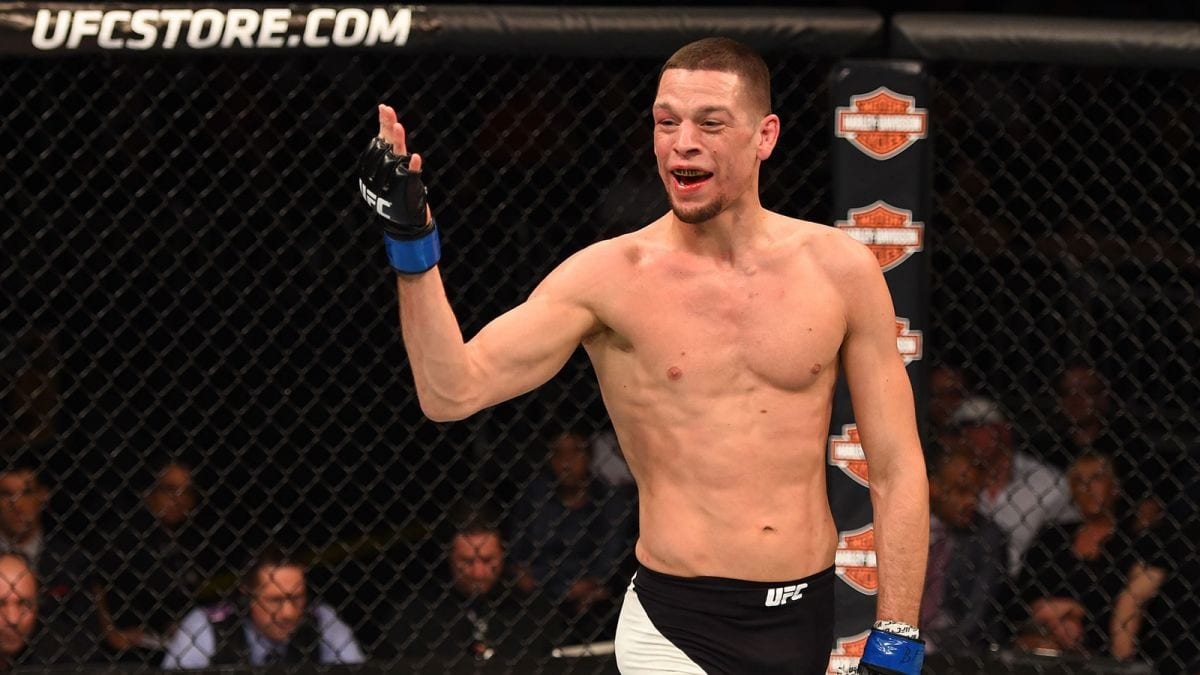 UFC 239 played host to plenty of memorable fights inside the Octagon, but it also very nearly came close to a fight between two UFC fighters outside of the cage as well.
Moments before Gilbert Melendez fought Arnold Allen in the preliminary bouts, Nate Diaz entered the arena to take his seat. To do so, he had to walk past rival Khabib Nurmagomedov and Nurmagomedov's manager Ali Abdelaziz. As he went past, words were exchanged, and Nurmagomedov's team rose to their feet, instantly raising tensions.
Luckily, arena security managed to intervene before things turned physical, and Diaz was moved to another side of the arena.
"They got into a fight," White said. "Khabib and Diaz. Talking shit to each other back and forth. Everybody broke it up, we moved Diaz and then Diaz left after the Melendez fight.
"Everybody got it before it became anything other than verbal."
Diaz and Nurmagomedov have a long standing dislike for each other ever since the pair fought backstage at an MMA event some years ago.
–
Comments
comments