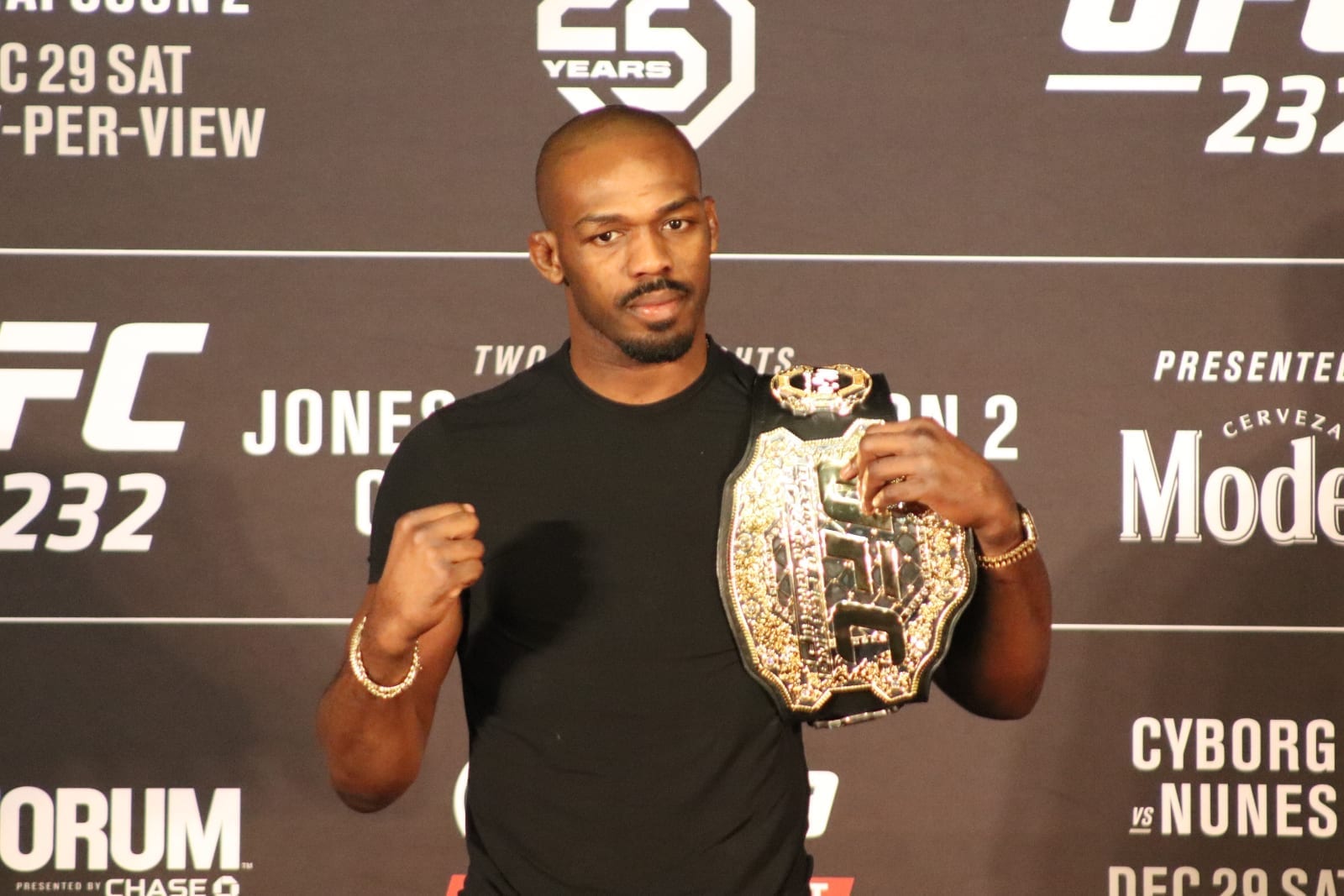 Jon Jones is still the UFC light heavyweight champion, but in the closest of margins since his fight with Alexander Gustafsson back in 2013.
Jones went all five rounds with Santos — losing three of them in the eyes of one judge — eventually earning a split decision win. Perhaps even more interesting was the fact Santos fought essentially with one working leg, having injured it in the early rounds.
Despite that handicap, the Brazilian challenger landed good shots to the champion on multiple occasions and really kept Jones from his usual rhythm with solid leg kicks. In turn, Jones landed several kicks of his own to Santos' legs, further damaging the already compromised limb.
At no point did Jones go to his wrestling, a factor many thought could play a crucial role in the outcome of the contest.
"Boy, was he tough. We all knew Thiago's best chance was to knock me out," Jones said in his post-fight interview. "I played it smart and brought home this gold for my family and team. He was technically a lot more sound than I thought. Thiago Santos is a black belt in Muay Thai. I'm proud of myself, because I stood with a guy who's been kickboxing way longer than me.
"I felt like I was winning, so there was no need to take him down. We were playing a very high level game of chess in there. Any time you out-kickbox a black belt in Muay Thai, you shouldn't hold your head down. … He implemented a game plan I think a lot of people have wanted to for a very long time. He did a good job. He exploited a hole in my game that won't be there next time."
Comments
comments