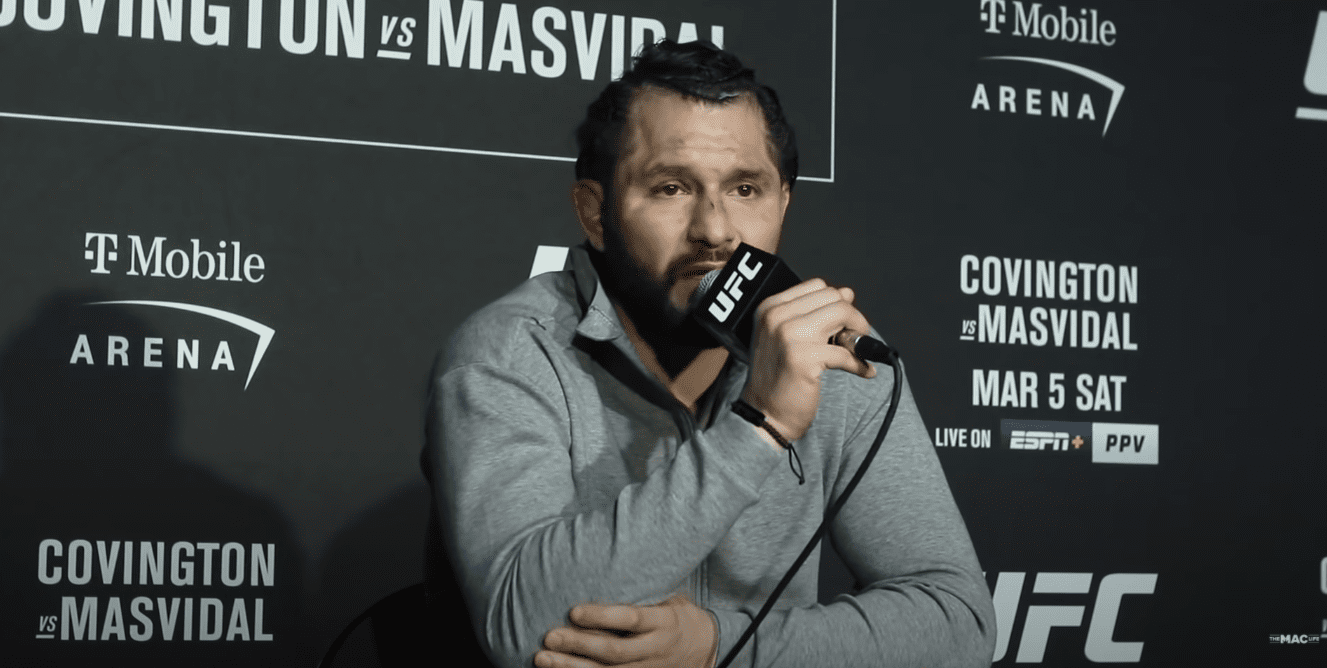 Jorge Masvidal was critical of the officiating in his hot-tempered grudge match defeat to rival Colby Covington which headlined last Saturday night's UFC 272 card in Las Vegas.
Masvidal was out-performed throughout the majority of the fight by his former friend and training partner, rarely securing any sizeable foothold from which to mount any sustained offence. The veteran fighter did have his occasional moments, such as sending Covington to one knee briefly in the fourth after connecting with a right hook, but by that point Covington had established a successful blueprint of forward offence, stance-switching and takedown attempts against the cage for which Masvidal had little riposte.
However, speaking to the media (including The Mac Life) afterwards, Masvidal said that a few interjections (or lack thereof) from referee Herb Dean proved to limit his abilities in the cage — such as an eye-poke early in the fight (for which Dean would later issue Covington with a formal warning) and a knee to the groin later in the contest.
"The eye poke was pretty bad, man. The only thing that's hurting on me right now is the f*cking eye poke," a disappointed Masvidal said in the post-fight press conference.
"My eye's still throbbing right now. I've had a couple mishaps with Herb Dean. I just don't get it why he didn't fix the action. [Covington] threw a punch, missed, and then he immediately just jabbed me in the f*cking eyeball. I'm not gonna take nothin' away (from) him winning the fight because that was just one sequence; it would've been cool if he would've stopped it there and I would've got my f*cking breather and then we restart because he poked the shit out of my eye, and it's still throbbing right now. That's the only thing that's hurting on me.
"No, I wasn't surprised at all," Masvidal said when asked if he was surprised that a point wasn't taken from Covington. "I was just surprised that after the eye poke in the first round that he didn't just break it up and address it. Like, that position wouldn't have happened had he not poked me in the eye. So it's whatever. It's Herb Dean stuff. Everybody here could… f you've seen fighting, you've seen Herb Dean have numerous hiccups. I'm not gonna blame the fight on him, but he's not my cup of tea when it comes to refereeing."
Comments
comments