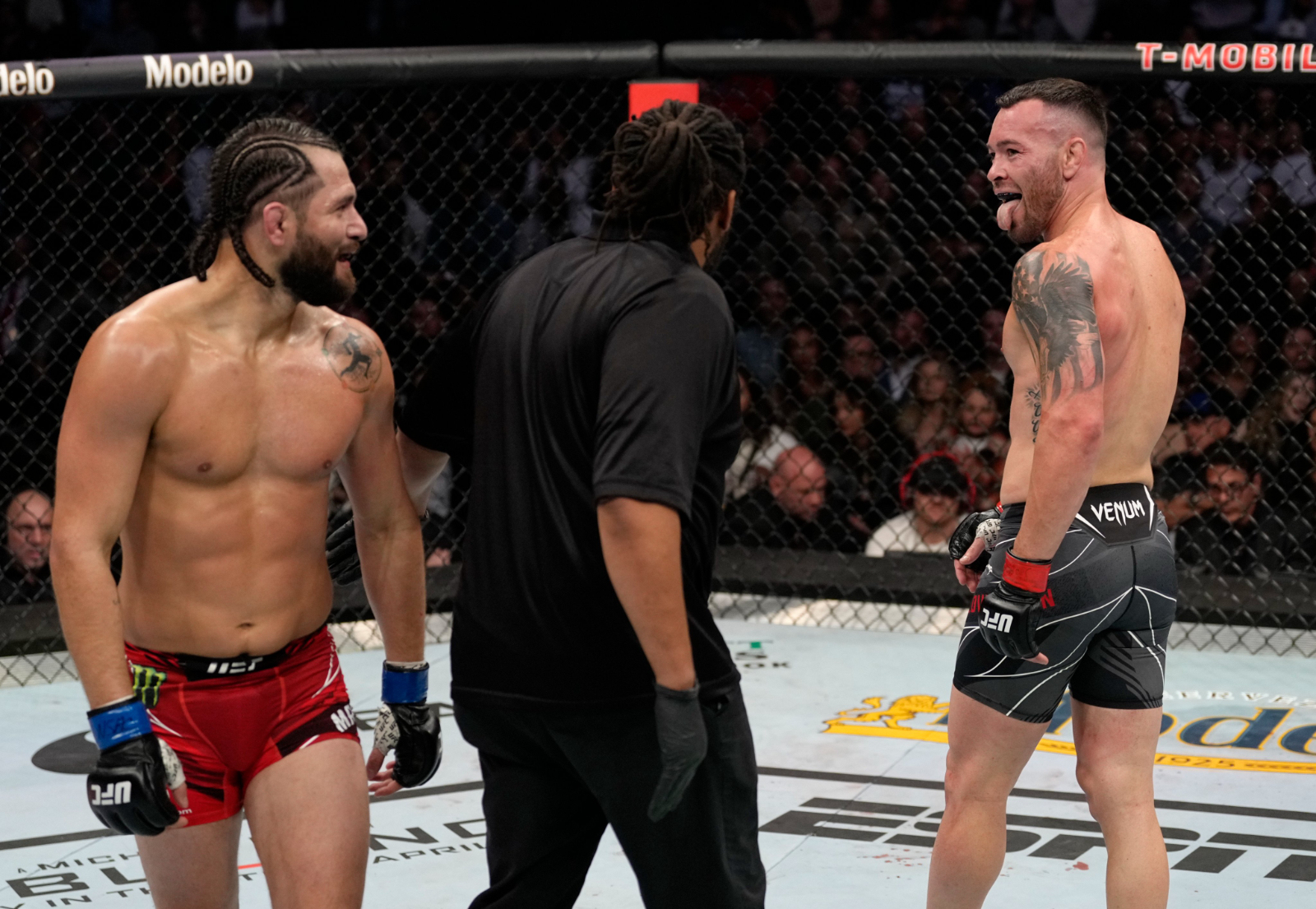 Colby Covington leaves victorious.
The controversial Covington beat Jorge Masvidal over the course of five rounds using, as many suspected, his superior wrestling to control Masvidal throughout, albeit with a scare in round four.
In truth, Covington's cardio just left Masvidal working on the back foot from the off, with 'Gamebred' constantly having to fend off Covington's grappling attempts and slowly being sapped of his own energy.
Check out the highlights below:
Covington is a wizard on the mat 🤼‍♂️

STREAM #UFC272 NOW ▶️ https://t.co/6oZzS1vRgm pic.twitter.com/yxRC87t4UE

— ESPN MMA (@espnmma) March 6, 2022
MASVIDAL LANDS ON COVINGTON 😱#UFC272 pic.twitter.com/zrU5hwrfFb

— ESPN (@espn) March 6, 2022
25 minutes done and they're STILL ready to go 🤬 #UFC272 pic.twitter.com/1dUpSKB4dS

— UFC (@ufc) March 6, 2022
𝑪𝒐𝒏𝒕𝒓𝒐𝒗𝒆𝒓𝒔𝒚. 𝑪𝒂𝒓𝒏𝒂𝒈𝒆. 𝑪𝒉𝒂𝒐𝒔.@ColbyCovMMA earns a unanimous decision victory over his old-friend turned foe, Jorge Masvidal.

A fight to remember 🔥#UFC272 pic.twitter.com/AB8gm0JfWJ

— UFC on BT Sport (@btsportufc) March 6, 2022
After a shining performance, @ColbyCovMMA wants the Diamond next 💎👀 #UFC272 pic.twitter.com/UeNfRTbWou

— UFC (@ufc) March 6, 2022
–
Comments
comments