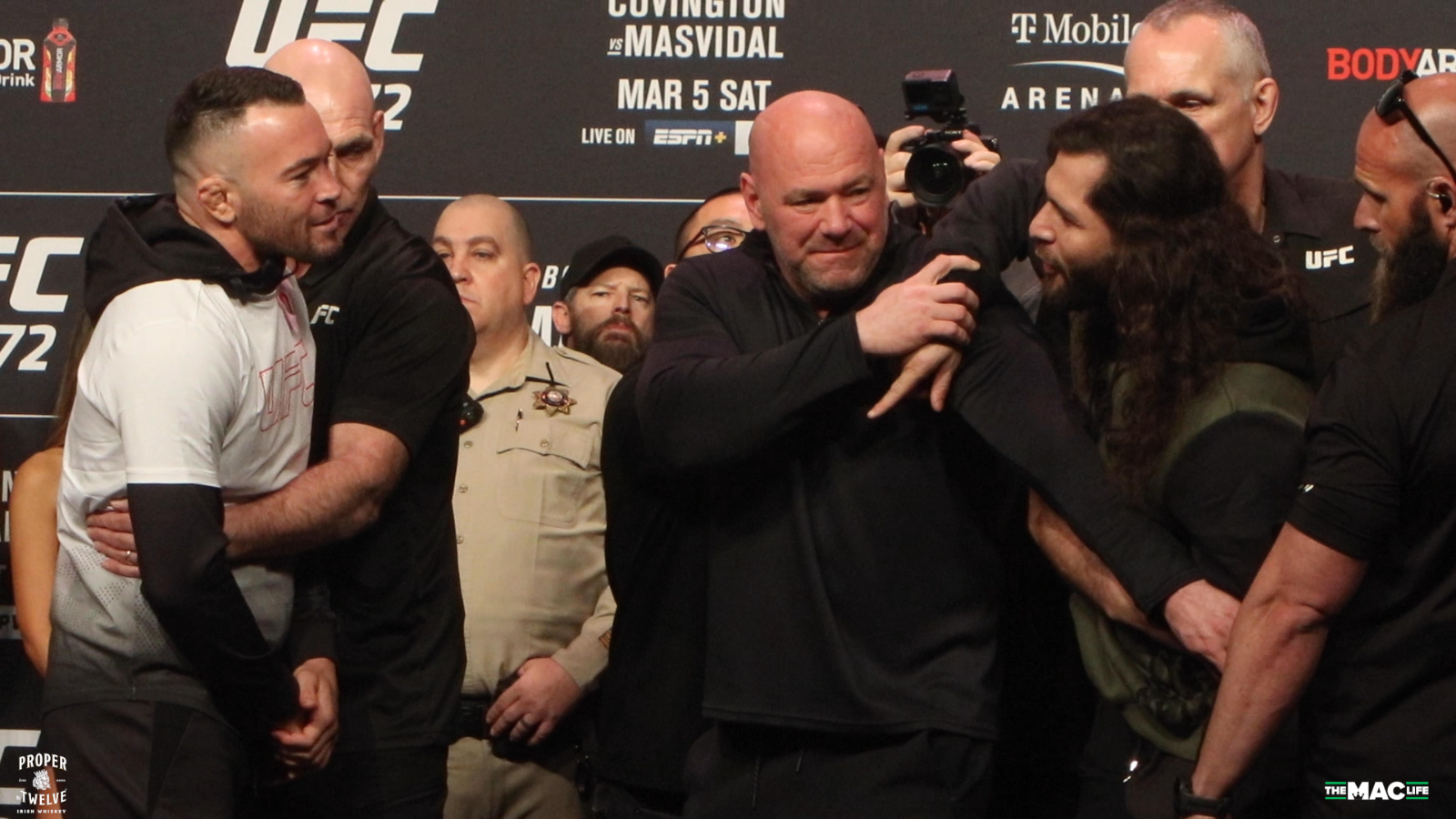 Colby Covington settles the score.
Tonight at UFC 272, Covington met former friend and now rival Jorge Masvidal in the main event and walked away the victor with relative ease. While Masvidal may have had his moments, in truth it was Covington who proved he's likely the best welterweight in the world not named Kamaru Usman.
As usual, plenty of their fellow UFC fighters and MMA pundits were watching along. Check out what they had to say below.
Masvidal can't pull straight back that caused his problems. Geography and round belonged to Covington. #UFC272

— Teddy Atlas (@TeddyAtlasReal) March 6, 2022
Colby already fighting South paw , but hat knee injury might get be true

— Eddie Alvarez (@Ealvarezfight) March 6, 2022
Guessing on this bc ESPN+ cut out for 90 seconds but prob Colby 2-0

— Funky (@Benaskren) March 6, 2022
.@ColbyCovMMA has such a RELENTLESS pace #UFC272

— Shayna Baszler (@QoSBaszler) March 6, 2022
The better wrestler always wins. @ColbyCovMMA

— Tito Ortiz (@titoortiz) March 6, 2022
3-0 Colby, Jorge needs a Hail Mary.

— Funky (@Benaskren) March 6, 2022
2-1 Covington, might be 3-0. Colby is just so exhausting, constantly trying to advance positions on the ground. He's wearing on Jorge with each round. #UFC272

— Henry Cejudo (@HenryCejudo) March 6, 2022
Biggest surprise here and biggest difference is how damn good Covington has been striking #UFC272

— Teddy Atlas (@TeddyAtlasReal) March 6, 2022
How good Colby looks makes u know how good USMAN is #ufc272

— JIMI MANUWA (@POSTERBOYJM) March 6, 2022
R4 weird bc Colby was rolling then got dropped.

— Funky (@Benaskren) March 6, 2022
This fight 🔥 #ufc272

— Johnny Muñoz (@KidKvenbo) March 6, 2022
You can't beat wrestling like that! #UFC272

— Merab "The Machine" Dvalishvili (@MerabDvalishvil) March 6, 2022
Colby's striking output has been different so far. Likely because of their training history. #UFC272

— Alan Jouban (@AlanJouban) March 6, 2022
–
Comments
comments