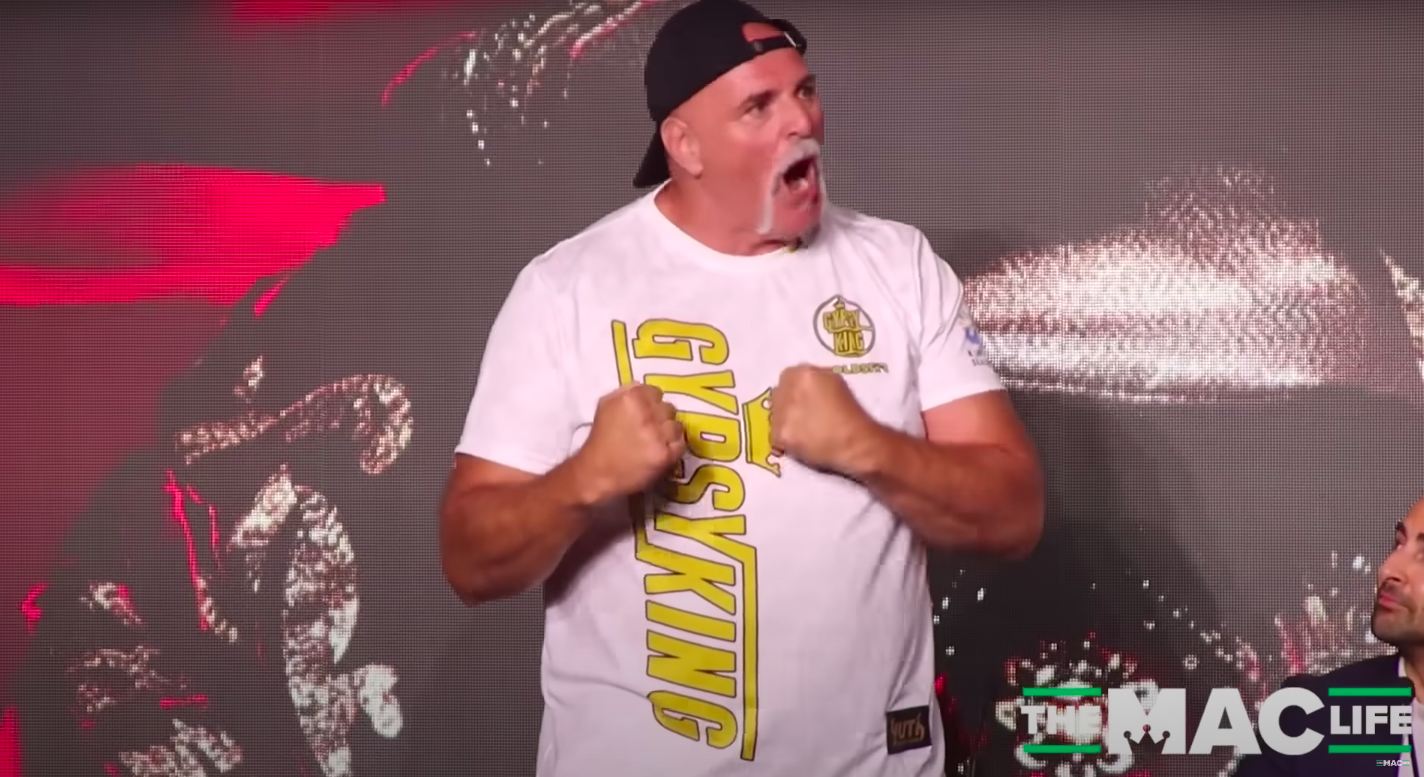 If John Fury had his way, his son wouldn't be the only Tyson fighting in Saudi Arabia tomorrow night.
At Thursday's final press event ahead of the so-called 'Battle of the Baddest' in Riyadh, the elder member of the Fury clan reiterated a previous challenge made to Mike Tyson in his own inimitable style, saying that while he respects the former dominant champion, there isn't a man on earth he would be fearful of taking on in a fight.
"Mike Tyson, the man I named my son after," John Fury said during the press conference. "But you know what? Give me a special mention. The man who bred him. John Fury. Fears no man. Fears no man on Earth. No matter what they've done, no matter what accolades, John Fury only fears one person, and he's not even of this world:  that's God almighty.
"Here I am! Any man alive want to fight John Fury! I'm ready to go! Mike Tyson, what have you got to say to that? The world is going is going to see what's going to happen to your man. Your man will get his head boxed off and stopped. Don't you worry about that. If I'm wrong, me and you will fight straight after! Whatever the outcome, me and you will fight!"
Francis Ngannou, who boxes Tyson Fury on Saturday night in Riyadh and who has been trained by Tyson in the lead-up to the contest, shot back with an offer of his own.
"I'll take of your son, and Mike Tyson will take care of you," Ngannou declared. "How about that? Mike Tyson will handle you."
Fury shot back: "I'm not saying I can beat this great man," Fury said about Tyson. "I'm not saying I'll beat you, Mike, but I'll fight you and do the best I can. That's who my mother bred. A fighting man!"
Comments
comments