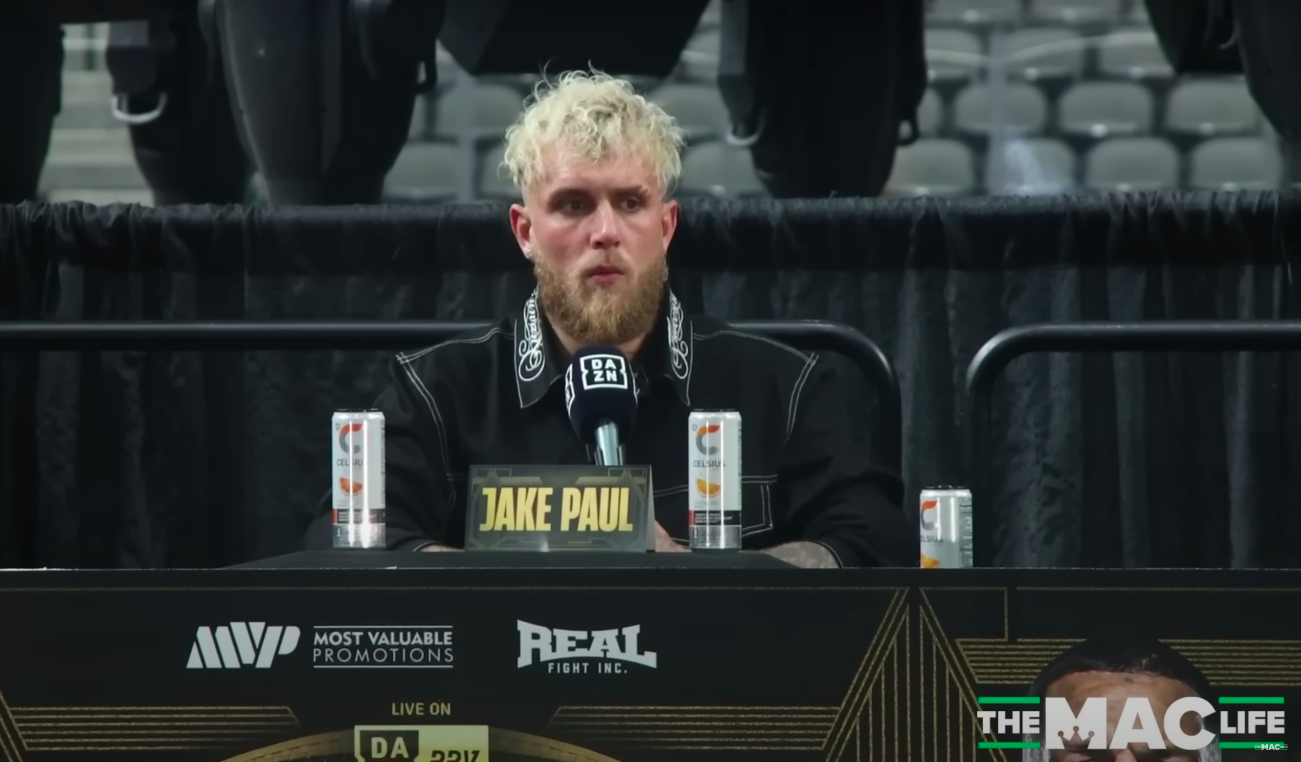 For much of Jake Paul's budding pugilistic career which has seen him defeat a range of former mixed martial arts stars in the ring, but detractors frequently cited that he had not yet tested himself against anyone with a traditional boxing background.
That test came earlier this year in Saudi Arabia, and Jake Paul came up short against Tommy Fury. Paul returns to the ring in August to take on another well-known name in MMA circles, Nate Diaz, but speaking to the media, including TheMacLife, in Texas this week, Paul said that his first career defeat has forced him to take a long, hard look in the mirror.
"I think it made me reevaluate everything, including myself, my coaches, the people around me, everything," Paul said of his February split decision loss against Fury.
"And I think that's good to do in life. It was sort of this reset and this opportunity to look into the mirror. I learned more about myself in the loss than I have in any of the wins. It's made me stronger mentally in life, in everything that I'm doing, and it's almost like a relief in a sense.
"I never wanted to lose but now that it's out of the way, I can sort of be free. So in many ways it's very, very freeing, and I think it will help me fight more calm and focused. I brought in a bunch of new people into the team and I'm excited to show people my new skillset on August 5th."
But when it comes to how he sees this new, adapted version of himself against Diaz, he says that he expects his superior boxing skills to be the difference.
"I think he's going to be sharp for a couple of rounds, but there's just nothing he can do to stop me," Paul predicted. "I'm faster, I'm stronger, I'm the better boxer. He's going to be coming forward, doesn't have head movement, trying to pressure me, he's going to get diced up. I see it ending in four rounds or less."
Comments
comments