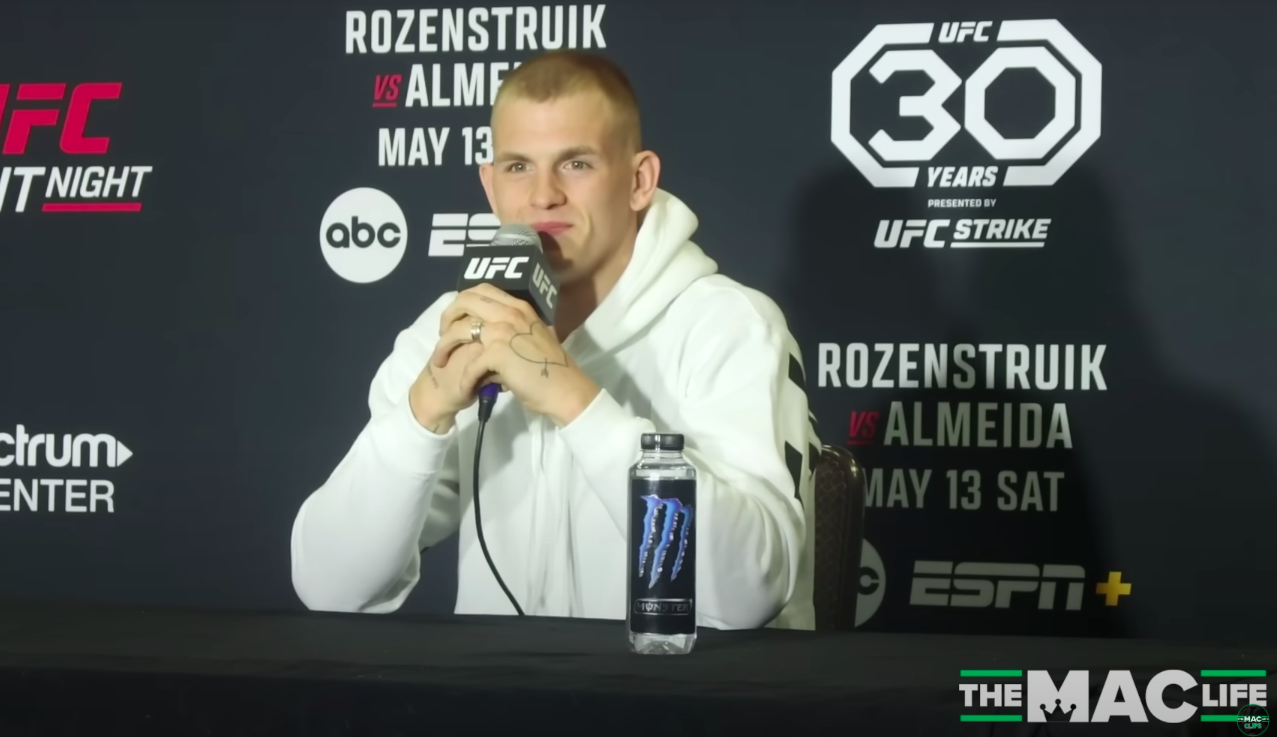 The undefeated Ian Machado Garry was in typically confident form when speaking to the media on Wednesday ahead of what will be his fifth fight in the UFC's Octagon this weekend in Charlotte, North Carolina.
The 25-year-old Garry, who is a perfect 4-0 in the UFC so far in his developing career (11-0 overall), takes on what is likely his sternest test to date when he fights the 17-3 Californian Daniel Rodriguez on the main card of UFC on ABC 4 late on Saturday night, and while speaking to the media, including TheMacLife, ahead of the contest, Garry made clear what he expects to do to his more experienced rival when the cage door shuts.
"It's going to be f*cking bad," Garry said of how he expects the fight to transpire. "I believe I'm far too fast, far too technical, and have far more tools in my bag than he does. He's got a decent jab that lands quite well but he overreaches on his left hand a lot.
"He's getting older, he's not as powerful, he doesn't have the same pop as he used to have. He's been talking about, he's not felt power like mine, how did that power do in your last three fights? You went to decision twice and lost by submission so clearly everyone has been able to deal with that power."
Garry's UFC career to date has seen him score two TKO finishes and two decisions. His most recent fight, against Song Kenan in March, saw him overcome some early adversity to stamp his authority in the striking down the stretch. And this time around, Garry says he is expecting to make a statement on his rise up the 170-pound ranks.
"This is the fall of Daniel Rodriguez, when you lose the way you are going to lose to me, you don't come back from that," Garry predicted. "I'm going to piece him up in every which way and make him hate that he was there. I don't care if he's overlooking me, I don't think about what he's doing. All I know is that I'm absolutely going to f*ckingg smoke him and there is nothing he can do about it," Garry said.
Comments
comments