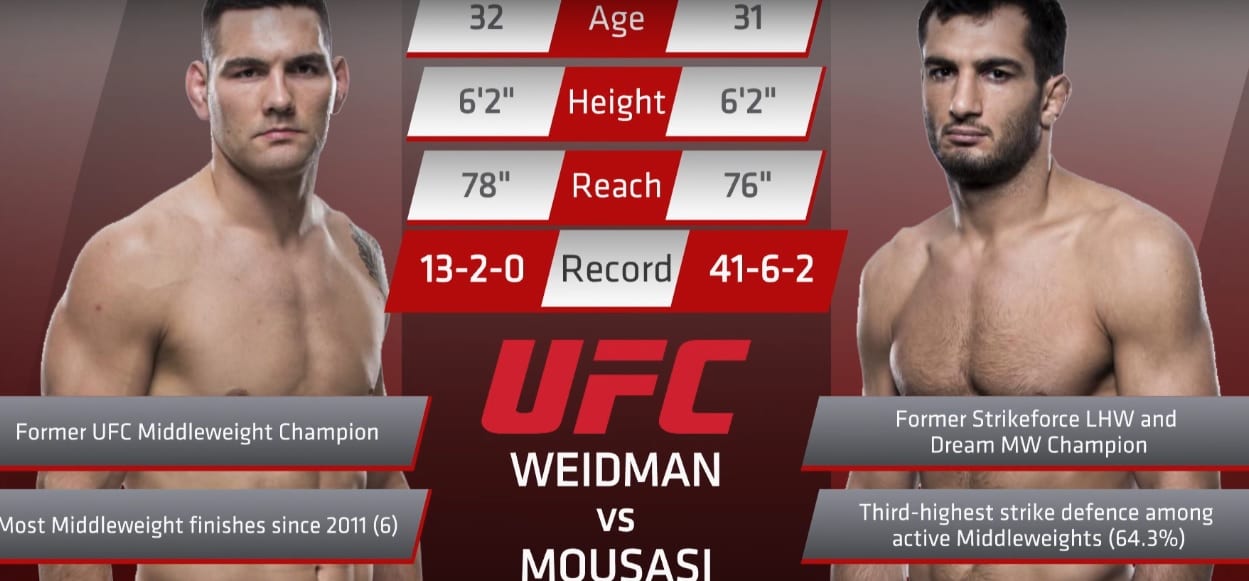 There are few better analysts in mixed martial arts than Dan Hardy and his broadcast partner John Gooden and in their latest opus, they break down exactly what to look for in this weekend's UFC 210 co-main event between Chris Weidman and Gegard Mousasi.
Mousasi, who even at just 31 years old, is one of the most experienced fighters in the UFC and will face Weidman in what will be the Dutchman's 50th career bout — and he has lost just six of them. Weidman, at 13-2, has clocked significantly less time in the cage than his opponent but can point to being victorious in four successive UFC title bouts.
The winner of the bout will climb the middleweight rankings towards a title shot in what is fast becoming one of the UFC's most hotly-contested divisions.
This is is a fascinating contest and there is no better way to amp yourself up for it than watching the below video.
.
Comments
comments