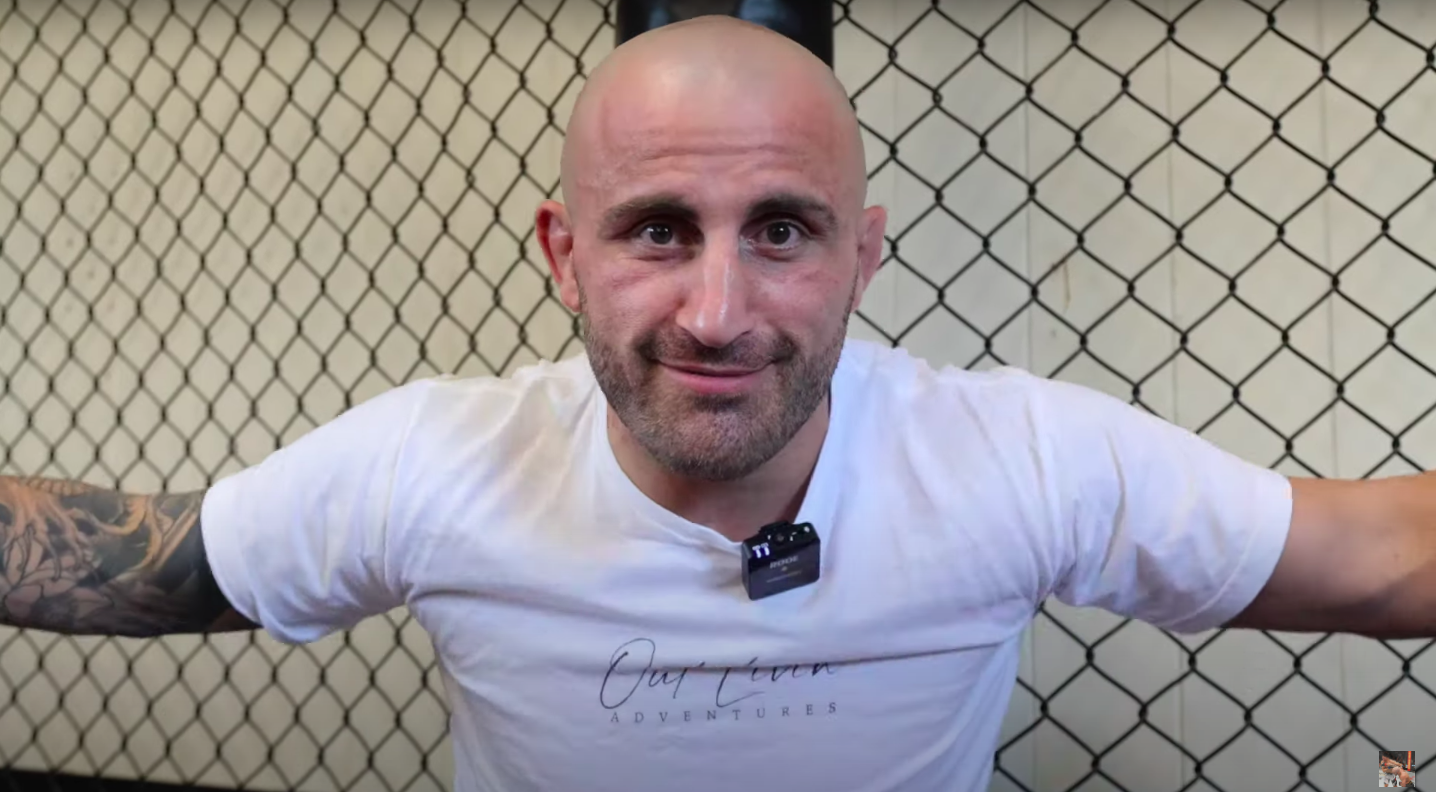 Defeating Islam Makhachev in mixed martial arts competition is a tough task at the best of times, but doing "off the couch," so to speak, is even more difficult.
But this is the challenge that reigning UFC featherweight champion Alexander Volkanovski has signed up for after he agreed on Wednesday to step in for the injured Charles Oliveira at UFC 294 next week in what will be a rematch of February's titanic tussle between the two champions in Sydney, Australia this past February.
Volkanovski released a five-minute clip to his personal YouTube channel overnight in which he addressed the fight, his motivations and exactly why this situation heaps additional pressure on the champion. Check out his full comments below.
"Have I been on holidays? Yeah. Have I had a couple of drinks here and there? Yeah I have," Volkanovski said in the video. "But I guess that's why I feel fresh. Excited. I don't feel worn out. I hit up the boys and said 'right I'm doing a meat grinder', a fight simulator, straight away.I did that then did sparring rounds this morning. And if anyone can do this, it's me.
"A lot of people talk the talk, not many walk the walk. But I get to prove once again, I've got them big cojones. It's crazy. It really is. I got told about Charles having to pull out yesterday (Wednesday) and we said 'alright let's do it'. I just said 'make sure it's worth it and let's do it'.
"Obviously this is a pretty crazy thing to do. There's not many fighters out there that would do this, especially in my position. But I always say that I am that guy. I am the guy that will do anytime, anywhere, any weight. 'This is the opportunity to prove that again against a tough, game opponent.
He added: "I thought I had my moment. That big moment with the whole underdog story – 'there is no way, he doesn't stand a chance' – and we thought we did it. I remember thinking just a few days ago 'I'm not going to get that moment if I fight him again'. I won't be this crazy underdog, people have seen what I can do so they will back me, think I can get the job done.
"But now with 12 days notice, I'm (back) in the same position. A lot of people will be 'there's no way, short notice he's crazy'. So it's an opportunity. A lot of people won't do these things. And would I prefer a better camp? Yeah, of course. You know what I'm like with my preparation. I like to make sure. But I'm the man for the job. If anyone can do this on 12 days notice, off the couch as they say, it's me.
"I get to go and shock the world in how many days? Eleven days? Luckily I'm always training'. That fight made me a better fighter. Honestly my training after that (fight), my takedown defence, my scrambling ability, the way I understand the ground, I learned so much and I carried it through my last camp.
'I carried it through even while I've been training after my last fight. As soon as I got through the surgery I was able to do a fair bit. So again, crazy turn of events. But it's exciting for me. Let's go and finish this guy. No pressure on me, baby. No pressure at all. All the pressure is on him. I'm coming off the couch.'
"(When) they said it to me and I said 'wow', I did not expect that. It wasn't 'I'll stay in camp just in case'. Obviously I'd had my surgery and had until January — I didn't want to wait but they said we can't do anything else.
"I was starting to get a little bored. So now we'll make things exciting. I didn't want to wait and now I don't have to. So it's meant to be and all adds to the story. Me going to Abu Dhabi, him with a full camp… people are going to think I'm crazy for doing this but I get to shock the world and I can't wait to go out there and do it."
Comments
comments