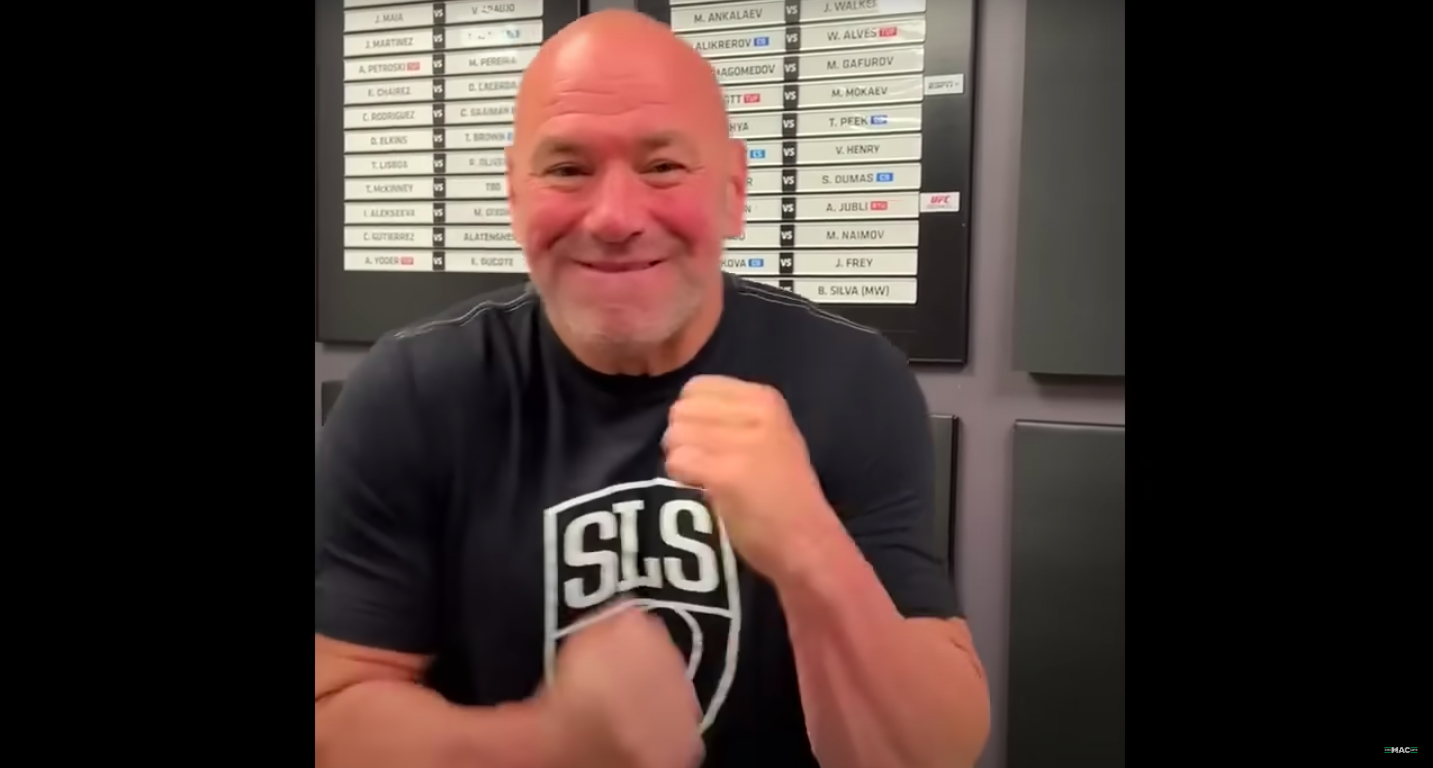 UFC matchmakers might well deserve hazard pay after the events of the past 48 hours or so.
It was confirmed on Wednesday that an injury suffered by Charles Oliveira forced his removal from next week's UFC 294 card in Abu Dhabi, with the promotion very quickly afterwards announcing that a deal had been struck with featherweight king Alexander Volkanovski to step in to fill the gap in what is a highly anticipated lightweight title rematch with champion Islam Makhachev.
At about the same time, reports emerged that Paulo Costa was doubtful for the card's co-main event against the unbeaten Khamzat Chimaev, after the Brazilian revealed that he had undergone a surgical procedure on his elbow that had not healed as anticipated.
And as soon as a deal was done to move Volkanovski to the card, UFC officials focused their attention to identifying a new opponent for Chimaev — and, as Dana White explains in the video above, landed on the former welterweight champion Kamaru Usman.
"The number four welterweight in the world, Khamzat Chimaev, is moving up to middleweight and he will face the number one welterweight in the world, Kamaru Usman," a giddy Dana White announced on social media. "Number one versus number four at middleweight. Usman vs. Chimaev, I will see you in Abu Dhabi!"
Usman, whose career record stands at 20-3, has not competed in the cage since a March decision defeat against Leon Edwards, in what was his second loss in a row to the reigning UFC 170-pound champion. Prior to that, Usman had reeled off 19 straight wins — including six straight welterweight world title victories.
But one suspects that if he hands Chimaev his first career loss, at 12 days' notice no less, it might stand up there alongside any of Usman's prior career achievements.
Comments
comments