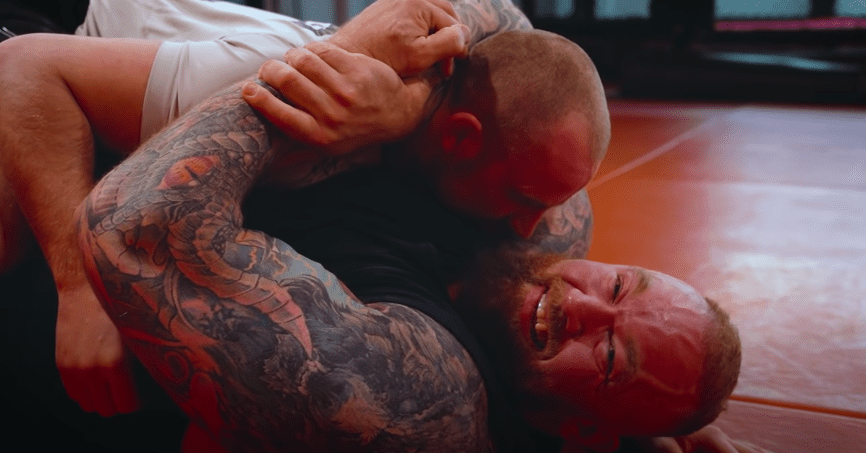 Two of Iceland's most famous exports, Gunnar Nelson and Thor Bjornsson, have made their names in different fields but if anyone was curious what would happen if submission expert Nelson tangled on the mats with one of the world's strongest men, here is your answer as to what would go down.
Bjornsson, who gained international acclaim for his performances in the role of 'The Mountain' in the hit HBO series 'Game of Thrones', has dropped some considerable weight ahead of a proposed professional boxing debut but still towered over UFC veteran Nelson who has fought at welterweight for the duration of his pro career.
"I've been wanting for a long time, because a lot of my friends have been saying, I have no chance against you on the floor," Bjornsson says in the video which was posted on the Strongman's official YouTube channel. "I'm just interested. To see if the technique and the experience is going to overcome the strength. Not only the strength but also the body weight."
And while Nelson had the clear edge on the ground, he says that he was surprised by Bjornsson's athletic ability for such a big man.
"When he asked me if his strength was surprising, I was like no but his conditioning was," said Nelson. "He was able to keep going and not just conditioning but he was smart with his fights. He used his weight well. He's not just heavy and strong but he's athletic with his weight."
Also, the footage harks back to another session on the mats when Bjornsson and Conor McGregor sparred at SBG Ireland.
Check out the video below:
Comments
comments