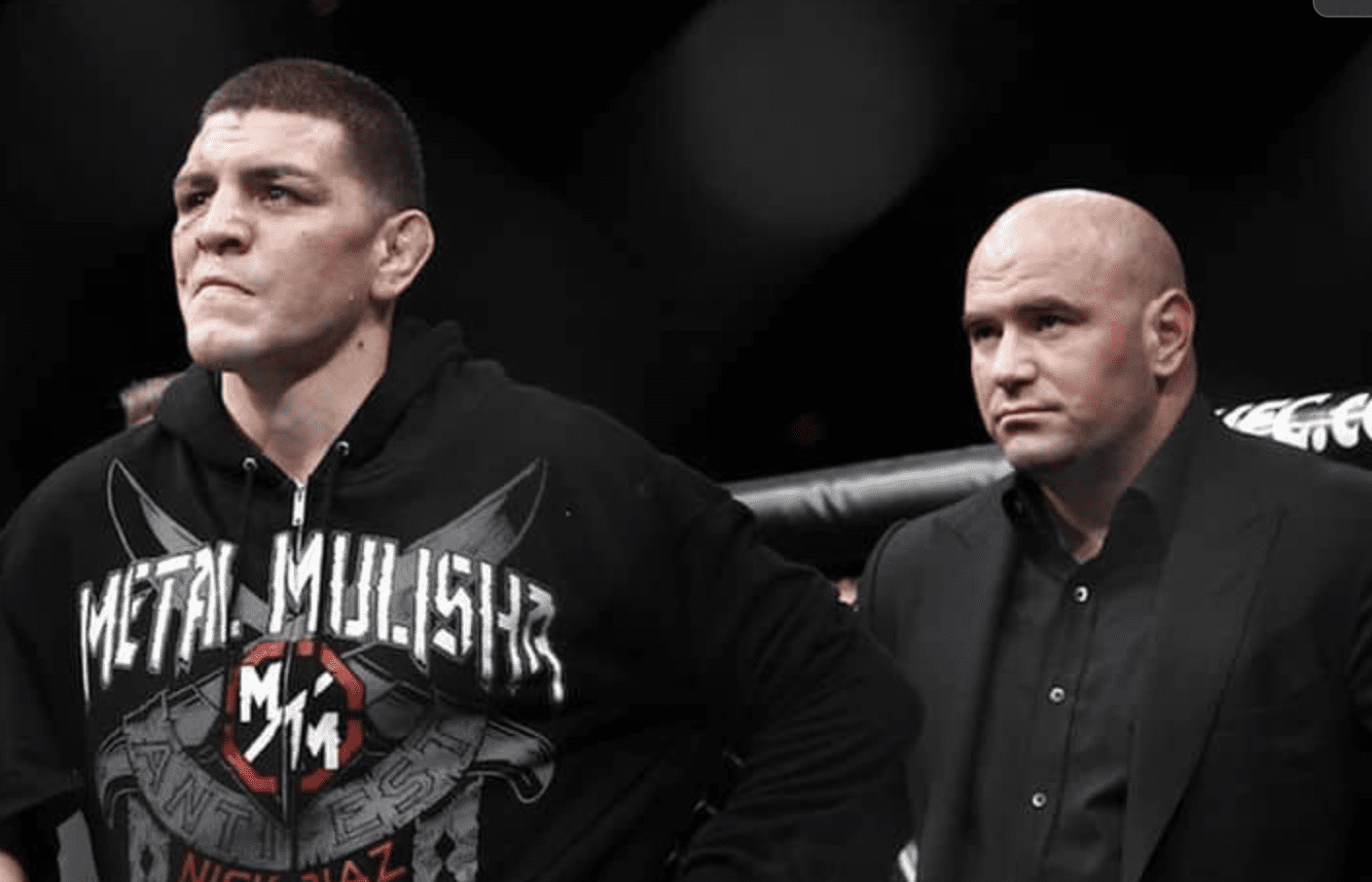 Dana White says that, while Nick Diaz is saying the right kind of things, he still has questions about the Stockon star's desire to fight again.
Diaz last fought in January of 2015, but still remains one of the most popular names around mixed martial arts. Over the past year, Diaz' social media posts have transitioned from spending time in nightclubs to becoming increasingly in excellent shape — before he made it known he wanted to compete again as a fighter.
Then, at UFC 261 last month, Diaz appeared in the audience and met with the UFC president after the event to discuss a return. A discussion that, according to White went well, but still left him with cautious questions.
"It went good," White said, speaking with ESPN. "My whole thing with Nick Diaz is I just question how bad he really wants to fight. We got together, we had a great conversation, talked about a possible comeback for him.. I just don't know. We'll see it plays out this summer and the rest of this year."
One might be able to hear the hesitation in White's voice, and that's because there is. Why is that?
"Just the amount of time that he's taken off already, when you hear him talk about fighting, when you hear him talk about the sport and I sit down daily or talk to daily hungry, young savages that want to break into the top ten, become world champions, all that stuff," White said. "Nick Diaz has done it all, seen it all, he's been in big fights.. I just don't see that in him when I talk to him.
"Listen, he's a grown man. This guy says, 'I want a fight', we agree to a fight and doctors say he's fit to fight.. that has nothing to do with me."
In terms of an opponent, White says, he's not even considering names but believes Diaz and his team will likely provide one when the time comes.
"I think at this point of his career, they'll come back and say, 'We wanna fight this guy', White said. "So we'll see who they say they want and then we'll go from there."
Comments
comments