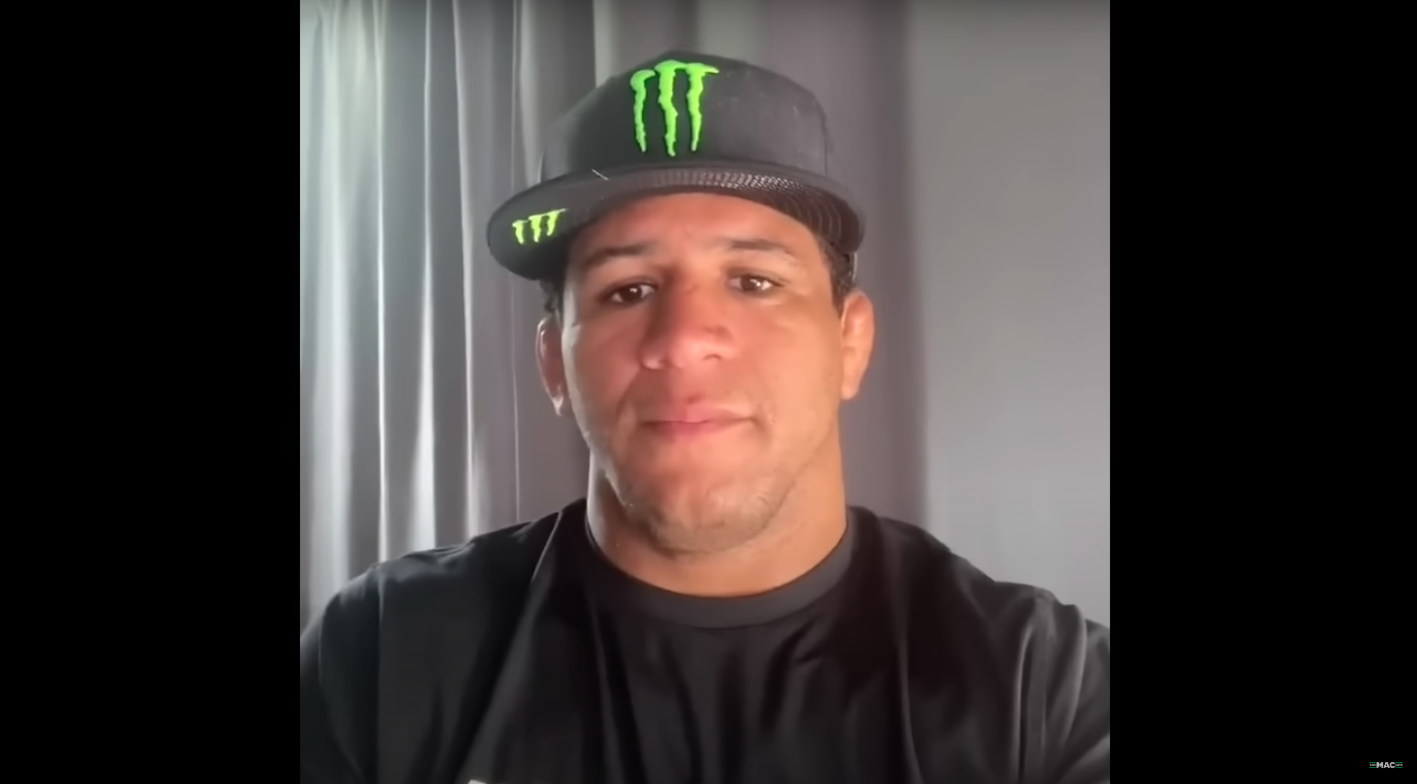 Gilbert Burns wants to take back his comments from the UFC 287 post-fight press conference in Miami this past weekend.
Fresh after scoring a decision win against Jorge Masvidal, who retired immediately after the fight, Burns suggested to the media that he believed that Masvidal had 'greased' in advance of the contest. Greasing is an age-old (and illegal) trick where a fighter will shower and apply body lotion several times over so that their skin absorbs substance, which is subsequently released from the skin when sweating begins — and makes the person more slippery in grappling exchanges.
But after the smoke cleared, Burns took back his claim via a video posted to social media.
"I just would like to take a moment to apologise to Jorge 'Gamebred' Masvidal and his team at ATT on the things I said after the fight at the press-fight conference at UFC 287," said Burns in the video, which you can see above.
"I said that he passed lotion and this and that, and it was too much. I can't prove that, and I would like to apologize to send my apologies to Jorge and his team and take everything that I said.
"I hope that he accepts my apologies and I think what I did was wrong. I have no proof that he did that. I want to take nothing away from him. That guy is a warrior, 52 professional fights. I hope that he has a good retirement and I hope he accepts my apology."
Masvidal has not yet responded at the time of writing this article.
Comments
comments