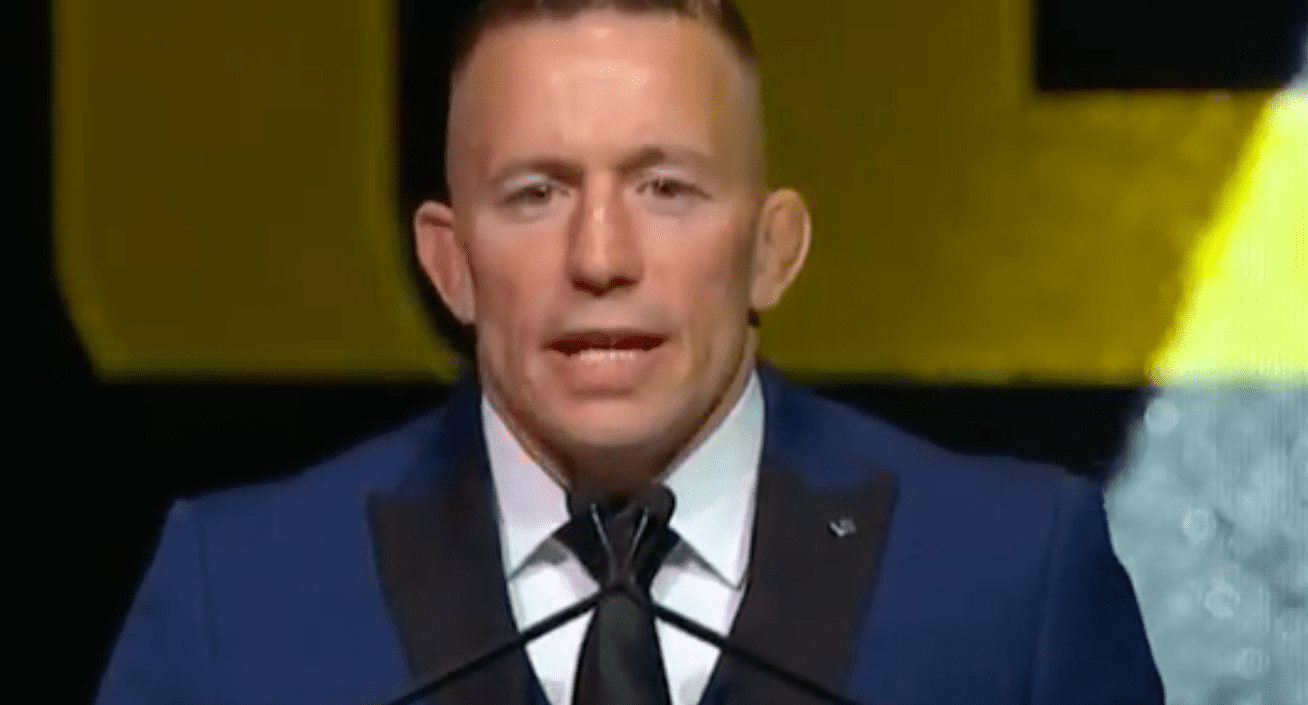 It was clear a long time ago that former two-division UFC champion Georges St-Pierre was destined for the Hall of Fame — and that was confirmed Thursday evening at a ceremony in Las Vegas.
The Canadian superstar is hailed as the finest welterweight fighter in history having defeated the likes of Matt Hughes (x2), Nick Diaz, Carlos Condit, Matt Serra, Josh Koscheck, B.J. Penn and many others throughout his dominant career — and ended his Octagon career by submitting Michael Bisping in New York in November 2017 to claim the organisation's middleweight title.
St-Pierre's career is also notable for having the most welterweight wins in history (19), most title defences (9) and most takedowns (90).
Hear the legend Georges "Rush" St-Pierre's induction speech 🎙

[ @GeorgesStPierre | #UFCHOF | Hall of Fame Presented by @ToyoTires ] pic.twitter.com/nBBzahKDNx

— UFC (@ufc) September 24, 2021
"I've always wanted to be a champion but it also meant a lot to me to have a positive impact on my sport," St-Pierre said accepting the honour. "To change the game. When I retired from competition, I did with great pride at having made that impact.
"It's funny. I never really liked to fight. It's a weird thing to say from a Hall of Famer, but I never enjoyed it. If I could snap my fingers before every fight to fast forward and open my eyes and the fight was over, I would have done it every single time. I did it because I could have the freedom, the health, the wealth and the life that I have."
Other inductees include Kevin Randleman who was posthumously added to the Hall of Fame pioneer wing, and the UFC 165 headline fight between Jon Jones and Alexander Gustafsson which was added to the fight wing.
Comments
comments