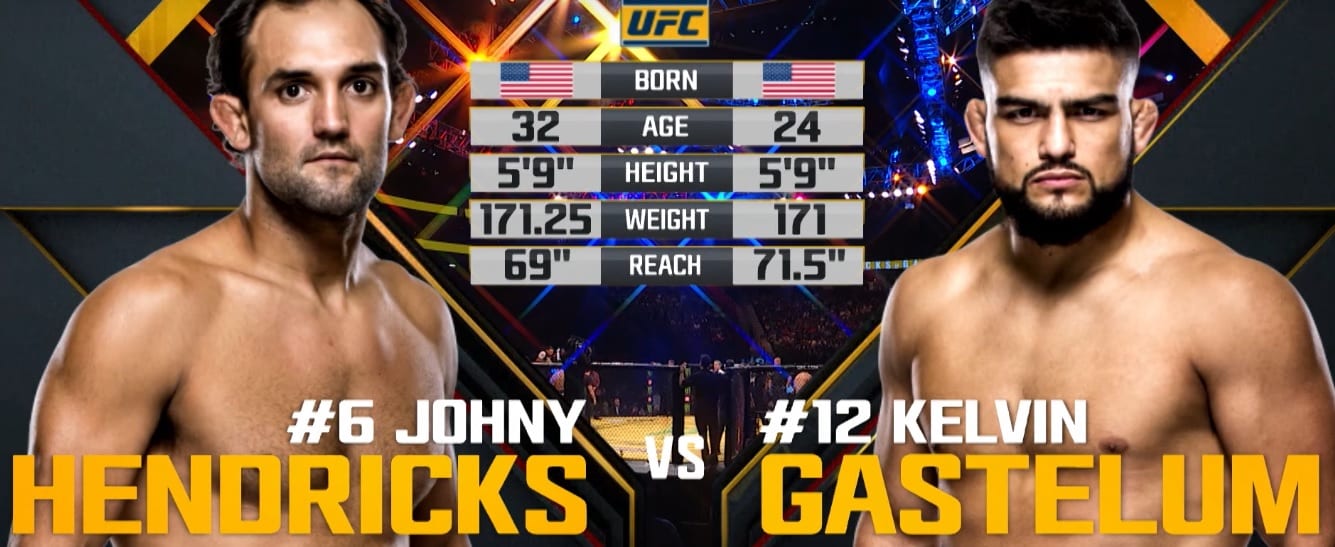 Kelvin Gastelum's unlikely adventure at middleweight continues this weekend against Vitor Belfort at UFC Fortaleza.
The American fighter, who for so long was an emerging contender in the UFC's welterweight fold, moved north to 185-pounds following a series of difficulties making the 170-pound weight limit — most notably at UFC 205 in New York last November where a scheduled bout between Gastelum and Donald Cerrone was shelved at the eleventh hour when Gastelum couldn't get close to the weight limit. In fact, he didn't even report to the weigh-ins, leading to a (now commuted) suspension and fine from the New York Athletic Commission.
But it seems as if the welterweight division's loss is the middleweight division's gain. Gastelum's debut at 185-pounds against Tim Kennedy at UFC 206 marked just the second time that Kennedy had been finished by strikes in his MMA career. The US Special Forces operative promptly retired after the bout.
Gastelum's second charge in the middleweight division is to head south to Fortaleza, Brazil, and take on one of the most legendary figures in Brazilian MMA (and former Light Heavyweight champion) Vitor Belfort.
A fascinating bout awaits MMA fans in this one. Will Gastelum's speed and power hold up against Belfort, long considered to be on the division's swiftest fighters. Or, at 39 years old, does Belfort have it in him to keep pace with one of the sport's emerging talents?
You'll find out next weekend but for now, you can remind yourself of what Kelvin Gastelum brings to the table by checking out his UFC 200 performance opposite Johny Hendricks last July.
.
Comments
comments