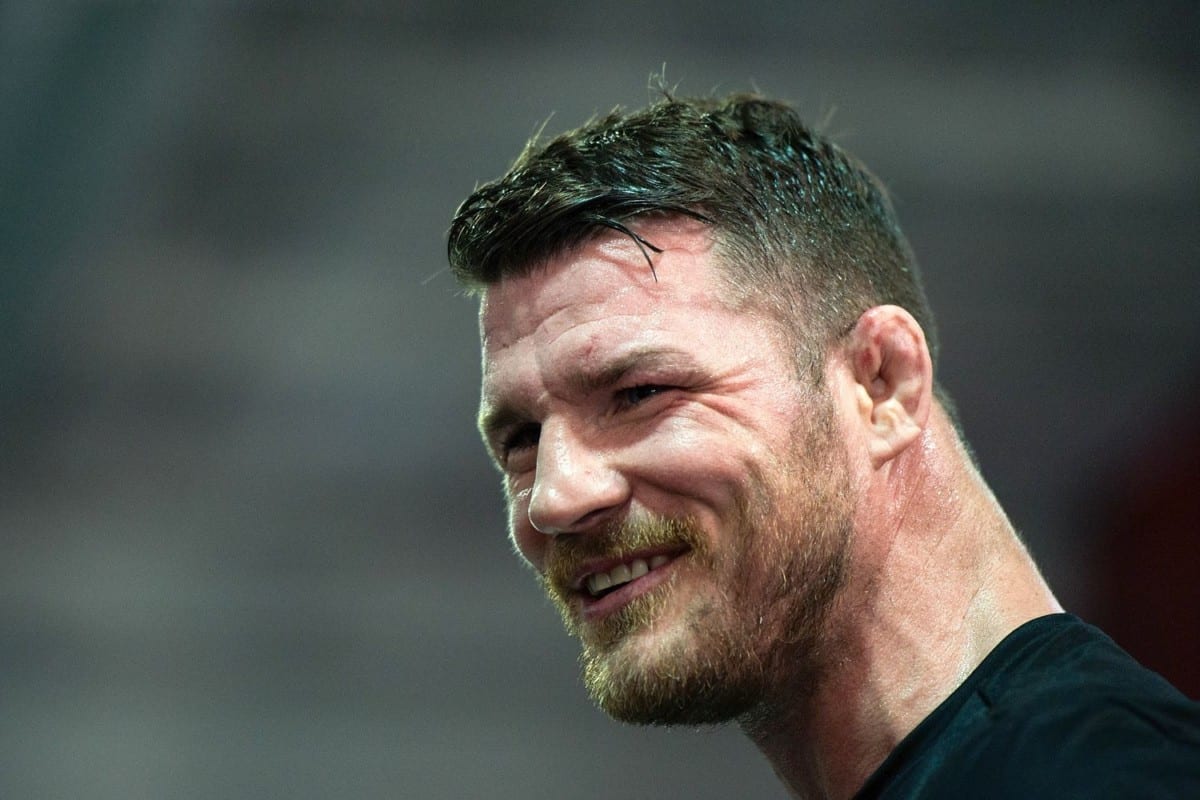 When Michael Bisping emerged half an hour late at his press conference looking slightly worse for wear, it didn't take long for Georges St-Pierre to point out that the Brit looked as if he'd had enjoyed himself in Las Vegas a little too much.
And, while some professional athletes might be slightly sheepish of appearing in a less than perfect state, Bisping is English, and therefore cares not a jot.
"I was on my own with nothing to do with Vegas," Bisping said on his new podcast Believe You Me. "And then of course on the Thursday night we had the MMA Awards put on by Fighter's Only … I go to the MMA Awards, and there's a free bar. As I say, I have no fight coming up. Some of my friends are there, Jason Parillo the famed, esteemed boxing coach. You know, Jason likes a drink, he's a classic old school boxing coach, and he's like 'dude, come on, we never get to drink, let's have a drink'.
"To be honest, I'm a horse that doesn't really need leading to water, or forcing to drink that water. I'm a man's man, I don't mind admitting that. I'm a guy, I've got my vices. I like to eat and I like to have a drink every now and again. If I have a fight coming up, I tell you I'm the most dedicated and professional person, I don't do it.
"As I say, it was a free bar, and the drinks were coming fast."
As for St-Pierre's clear bemusement by the scene, repeatedly asking the Englishman if he was intoxicated, Bisping believes that the fact their fight is not yet booked refutes any criticism.
"He's an idiot. So what? We're in Vegas, we're adults," Bisping said of St-Pierre's comments. "Everyone there was having a drink, we're in Vegas. There's nothing wrong with that, I've got no fight coming up. So for him to allude to the fact that I'm drunk and that makes me unprofessional, and it makes me look like a terrible fighter, that means he's an absolute moron and an idiot and a boring bastard.
"What a fucking nerdy argument. I've got to justify myself.. hey, I'm 38-year olds. I've lived my life. I've got money in the bank. If I wanna go have a few fucking drinks in Vegas the night before, I'm entitled to. Georges, you fucking nerd, get a grip."
Comments
comments