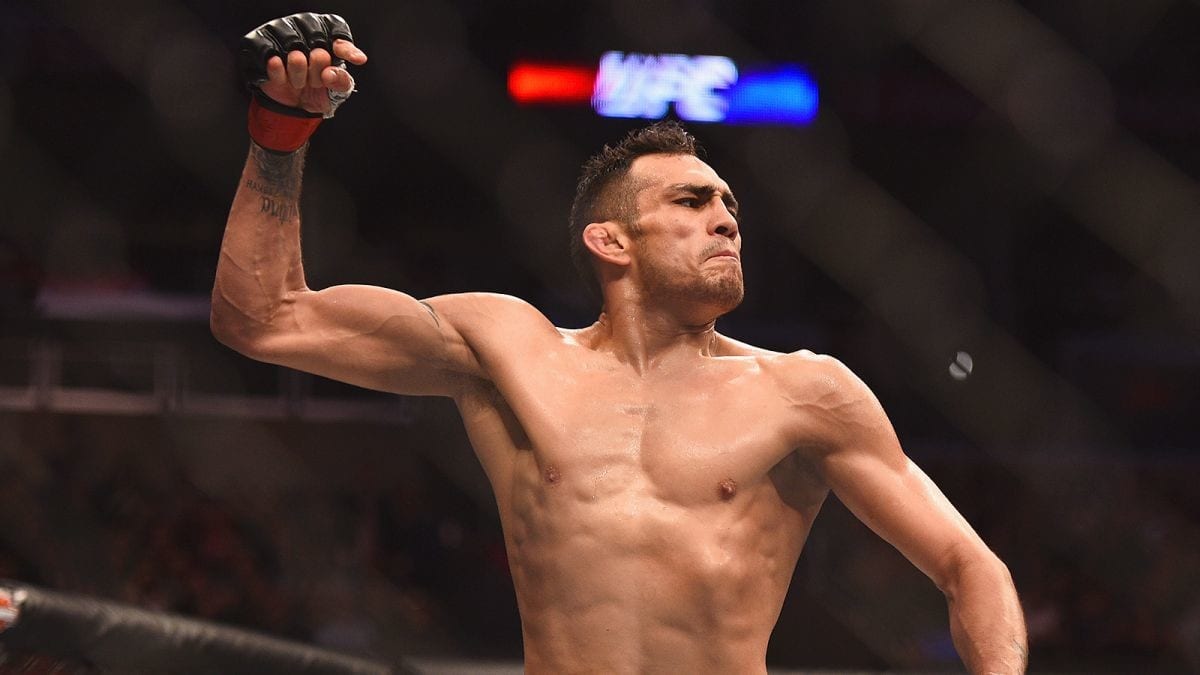 The format of UFC contracts has always been a bit strange.
For the most part, fighters are paid a certain amount to show up to the event, and then given another amount should they win. When a title is on the line, they can be offered more money to do both, and can often receive a percentage of pay-per-view revenue.
That pay bump even applies to interim titles, which in the face of the recent influx, is a saving grace for their current rising inclusion in the sport.
When Khabib Nurmagomedov pulled out of UFC 209 with a day to go after a disastrous weight cut, Tony Ferguson was left in a tough spot. With a training camp (complete with expenses) in the book, the UFC attempted to find Ferguson a replacement in order to have him stay on the card and work. They even managed to find a willing suitor in Michael Johnson, but that was when things got a bit strange.
The promotion didn't want to offer Johnson, who was last seen suffering a one sided defeat to Nurmagomedov back at UFC 205, a shot at the interim title. If Ferguson wanted to fight Johnson, then there would be no belt on the line. And of course, with no belt (interim or otherwise) on the line, Ferguson's money would be drastically altered.
"[The UFC] came and offered me Johnson, which I understand," Ferguson said, speaking on MMAFighting's The MMA Hour. "I wanted to whoop Michael Johnson's ass and avenge my loss. But I can't take a pay cut for no title. It made absolutely zero sense on this one. I begged them to pay me fairly so I could whoop his ass, but they refused.
"I'm not losing money off of [Khabib's fault], even if it is a replacement. I'll fight anybody as long as I'm not punished for something somebody else isn't showing up to do. I did everything on my part, the obligations signed up. I even weighed in on both scales. I did everything and I was ready. And like all fighters, I budgeted my entire camp off of my show money."
For the Khabib fight, Ferguson was set to receive $250,000 to show up, and a further $250,000 should he have defeated the Russian. For a fight against Johnson, the UFC offered him significantly less.
"It wasn't what I wanted," Ferguson said. "They wanted to give me something, but I wanted my show money. I felt like at least I deserved that. The day before, and [I'm expected] to take a huge pay cut, probably more than half. It's frustrating dude."
—
Comments
comments