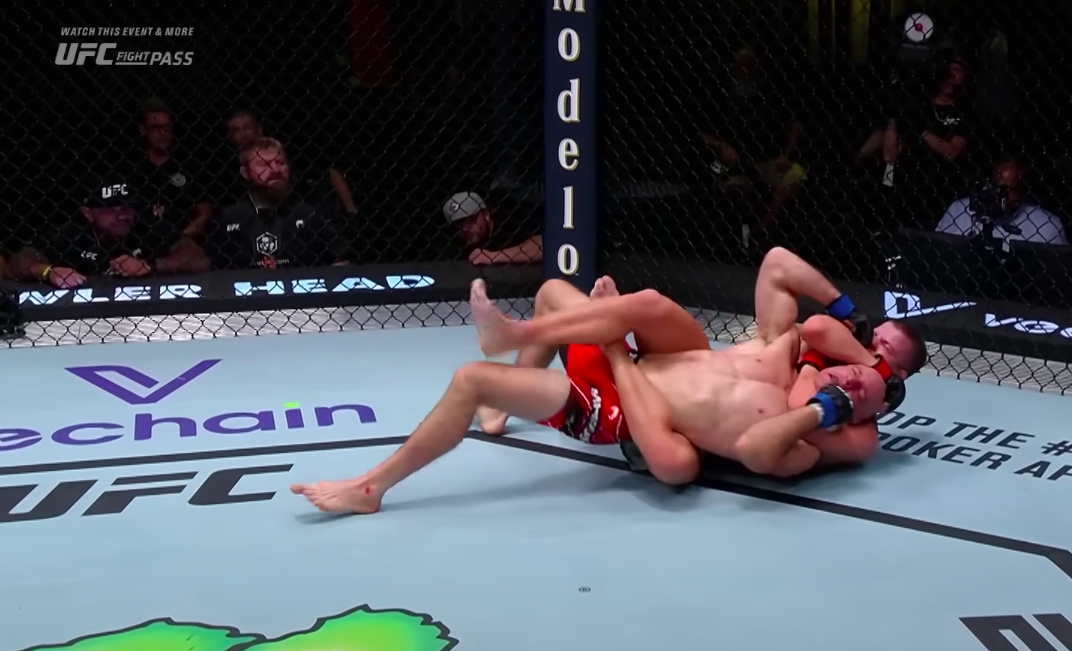 If you're able to out-grapple and eventually submit a Greco Roman silver medalist, you are probably one to watch in mixed martial arts. 
This was exactly what Grant Dawson, a 29-year-old Wisconsin native who has been defeated just once in 22 professional bouts, did last November when he ran into the then-undefeated Dane Mark Madsen. Dawson, who was rocked early, made good of his pre-fight promise of attacking Madsen's legs with relentless grappling attacks, before eventually sinking in the fight-ending rear naked choke just before the midway part of the final round.
Dawson will look to continue his ascent up the UFC's lightweight rankings this Saturday night when he takes on Bobby Green at the UFC Apex facility, and you can check out his finish of Madsen in the video below.
–
Comments
comments