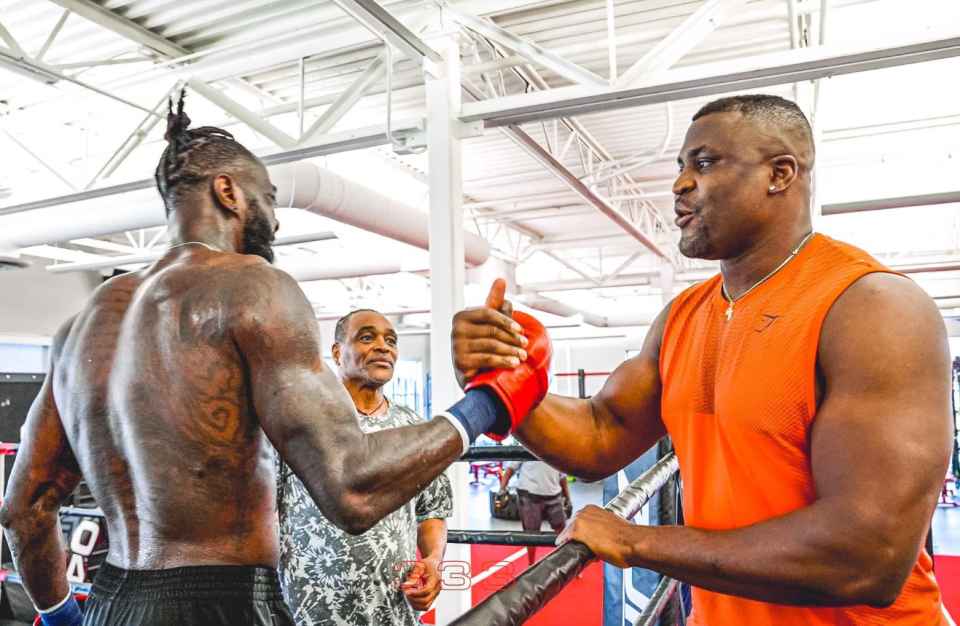 A day or two after Carl Froch dismissed Francis Ngannou's chances in his upcoming boxing match with Tyson Fury, another former title-winning boxer has landed on the other side of the debate.
French-Cameroonian heavyweight Carlos Takam, a boxer who has shared the ring with the likes of Anthony Joshua, Joseph Parker and Alexander Povetkin in a 48-fight career in the heavyweight division, has been a key sparring partner ahead of Ngannou's professional boxing debut with WBC champ Fury set for October 28 in Riyadh, Saudi Arabia.
And while he is no doubt slightly biased about his compatriot's chances in the upcoming fight, he has said during a recent interview that Ngannou's power exceeds even that of Deontay Wilder — a boxer commonly cited as being among the hardest punchers in the history of the sport.
Wilder, of course, boxed Fury three times and knocked him down (and nearly out) in their first meeting. But if Ngannou lands similarly flush, Takam says that it's going to be lights out for Fury.
"No, Francis' power is crazy bro. It's very crazy. Seriously," Takam said during a recent interview. "I really think if Tyson Fury takes that punch from Francis, he not gonna get up."
Takam also added that, in addition to Ngannou winning the boxing match, he will also take on Fury under MMA rules before both of their careers are over.
"I think Francis is gonna win this fight, and the next one is gonna be an MMA fight between them," he said.
Comments
comments