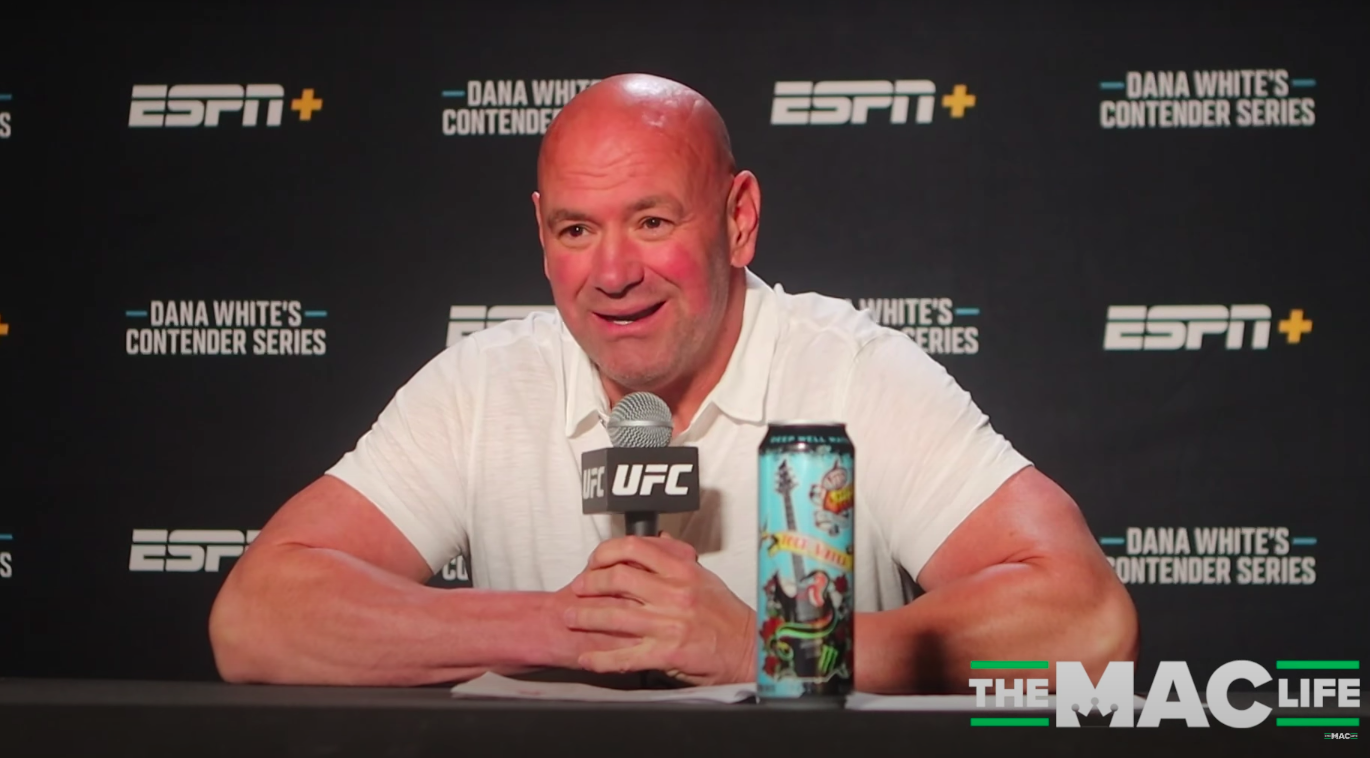 UFC CEO Dana White worked closely with Showtime for the 2017 boxing match between Conor McGregor and Floyd Mayweather but judging by comments he made on Tuesday, he is more than happy that he does not have any dealings with the network and its president, Stephen Espinoza.
Showtime Sports is, among several other things, the broadcast partner of Bellator who are currently rumoured to be on the market and seeking a sale in the coming weeks or months and speaking to the media in Las Vegas following the latest Contender Series card, White said that it wouldn't be a good thing for Bellator to go out of business — and reserved some scorn for its broadcast partner.
"If Bellator continues to exist, it's not a bad thing. It's a good thing," White said to The Mac Life and other media outlets. "If you look at all the sh*t that we take about a lot of things. They're owned by f*cking Viacom. Do you know how much money these guys have? Why would they be going out of business unless they're just tired of doing it, because you're hearing rumours about Showtime too, not just Bellator."
White added: "You know what I think of Showtime as a company, there's no secret. Again, I could go on for days about their production on Saturday. They tried to do it better. I noticed. Showtime, I noticed you tried to do it better, but you guys suck."
The UFC boss was referring to the Showtime production on last Saturday night's bout between Saul 'Canelo' Alvarez and Jermell Charlo — a fight that the Mexican star won by lopsided decision.
"Let me give you an example," White said. "This is how good our production is. Did you see Pettis there [tonight]? So the kid that threw the Pettis kicks off the fence [Magomed Gadzhiyasulov], it was three seconds left in the round. Three seconds left in the round. I picked up my big red phone and I called the truck and I said, 'Put those Pettis kicks in the package.' No problem.' Hung up the phone, three seconds left in the round, they put them in there and they showed Pettis.
"When you know production, [Showtime are] e a f*cking major network. They're supposed to be anyway, Showtime, Viacom, whatever, that's the f*cking product that you're putting on? When you know what you're looking for and you know what you're talking about in the production world, there's nobody that can disagree with me that Showtime a horrible, horrible f*cking production team."
Comments
comments