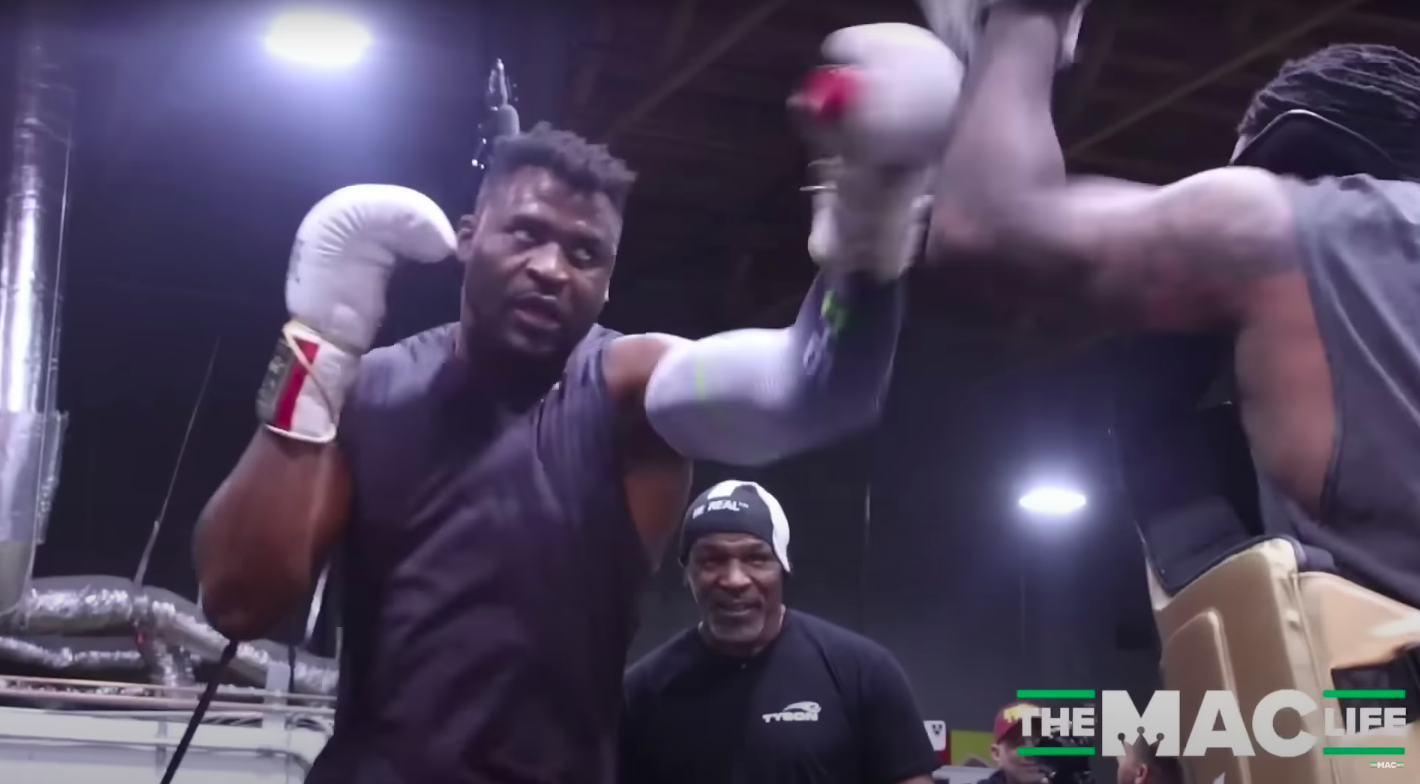 Francis Ngannou won't have anything in the ring for Tyson Fury, according to former super middleweight world champion Carl Froch. 
Ex-UFC champion Ngannou is due to make his professional boxing debut later this month against Tyson Fury — a fight taking place just a few months before Fury is reportedly due to take on Oleksandr Usyk in a bout to unify boxing major heavyweight world titles. Some have said that, with now two fights booked on the horizon, Fury isn't taking the challenge of the heavy-handed Ngannou seriously. But according to Froch, he absolutely doesn't need to.
"Listen, this is a f*ckng sparring session, probably the easiest spar he's ever had," Froch said of Fury's approach to the bout, via Best Gambling Sites. "I don't care that Ngannou can punch. A mule can kick really hard, but he's never going to be able to line it up."
Froch added his belief that the sparring footage that has emerged from Ngannou's camp has only served to display that the Cameroonian doesn't have a hope in hell of upsetting Fury when they meet in the ring in Riyadh later in October.
"Fury's not going to be worried about getting hit by that monstrous punch because I've seen Ngannou on the pads and he looks terrible," Froch said. "He looks like what I'd expect a zero fight novice to look like. Slow, awkward, stiff. How is he going to get near Fury? He's going to get his head absolutely peppered off.
"By announcing Fury-Usyk is definitely happening, all of sudden everyone's tails are wagging and ears have pricked up," Froch added. "Now they're all probably going to tune into the Ngannou fight on the back of that, because now there's interest in what Fury's looking like. It's perfect timing for the announcement and the skeptics will say 'What if Fury gets injured?'"
Comments
comments