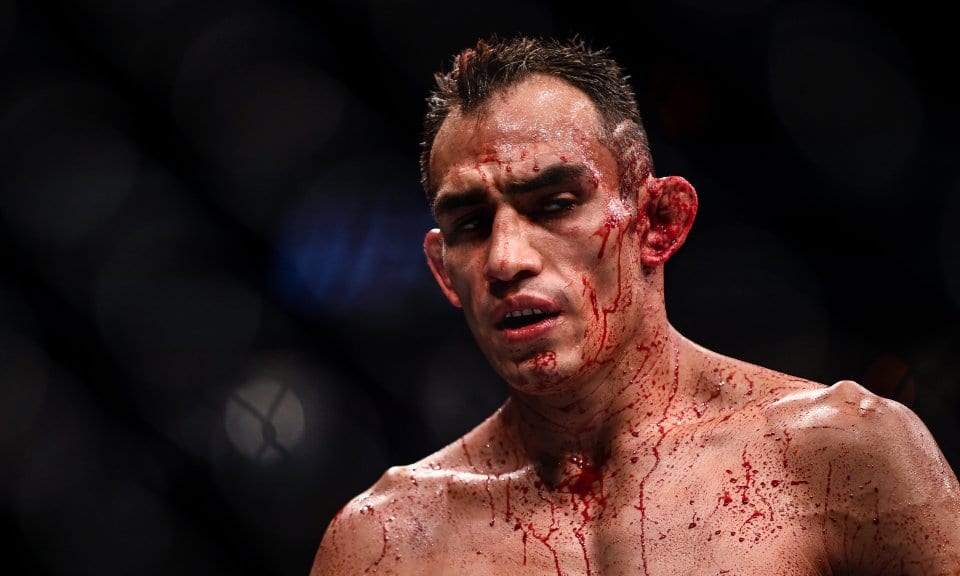 It's sometimes said that fighting is a young person's sport. But Tony Ferguson is no ordinary person.
Former interim UFC lightweight champion Ferguson, who turns 40 in February, is currently in the midst of a six-fight skid — a run which stands in start contrast to the 12 successive wins which he rolled out before that to establish himself as one of the best 155-pound fighters in history.
A few eyebrows were raised following the recent announcement that Ferguson will return for the UFC's year-end pay-per-view card from Las Vegas, UFC 296 on December 16, against England's Paddy Pimblett — who will carry six successive UFC wins with him into the cage, even if his last win against Jared Gordon was a controversial one (but that's another story for another time).
But speaking to The MMA Hour on Monday, as noted by MMA Fighting, Ferguson suggested that he's not even remotely close to retirement, and that he has identified the flaws which he thinks cost him in past few outings.
"I'm not ready to retire," Ferguson said. "Getting cut [from the UFC] was never in my thought process, retiring was never in my thought process. The only thing that was in my thought process is, 'What the f*ck are you doing? Get your f*cking shit into gear. Do what you have to do to train the way you f*cking need to train.'
"I put myself in this f*cking position and I'm so tired of it," Ferguson said. "I'm so f*cking tired of putting myself in these f*cked up positions where it loses me a match. It's trying new things in the fight rather than in the practice room. And it doesn't start in the fight, it starts in the practice room."
Ferguson added that he believes his own run of success ultimately led complacency creep into his game.
"I think I took my own talent for granted," he explained. "Hard work beats talent when talent doesn't work hard, and I've always done that — if I didn't have more talent than the other person, my hard work was always going to show up. And these last couple of fights, I just let it slip through my hands, man."
Comments
comments