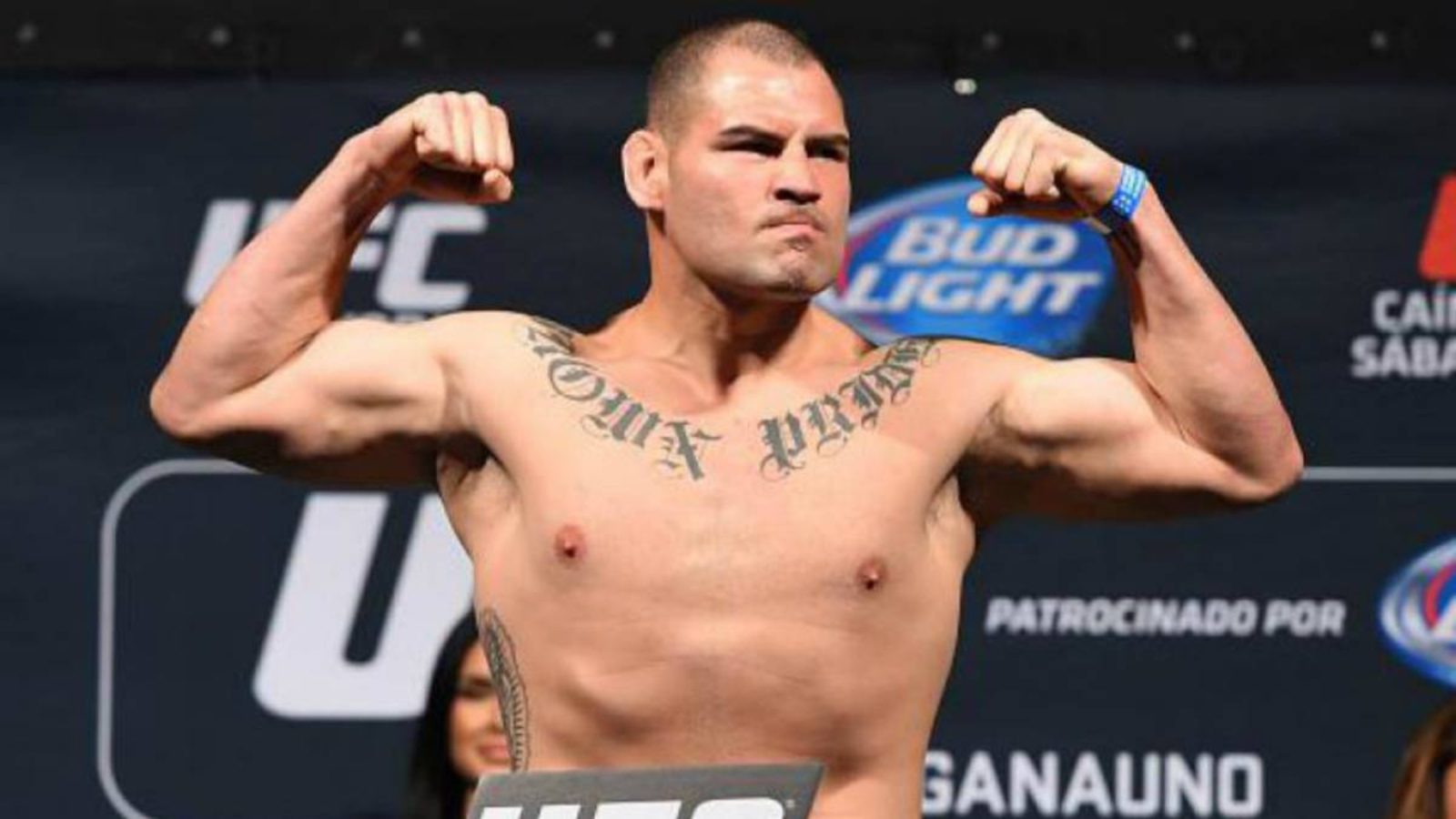 Former UFC heavyweight champion Cain Velasquez will be cageside at this weekend's Bellator 300 card in San Diego, California.
Velasquez, 41, is scheduled to go on trial in January on charges of premeditated attempted murder stemming from an incident in which he is alleged to have repeatedly discharged a firearm while in pursuit of a car containing a person who was accused of abusing a close family member of his. The person in question was not injured in the incident, but another person travelling in the vehicle sustained a non life-threatening gunshot wound.
As part of a bail agreement last November, Velasquez is required to notify court authorities of plans of travel of personal appearances, and has reportedly received permission to corner his American Kickboxing Academy teammate Usman Nurmagomedov at this weekend's Bellator event. Nurmagomedov is scheduled to defend his lightweight title against former champion Brent Primus. It will be the first time he has participated in a mixed martial arts event since his initial arrest in February 2022.
If he is convicted, Velasquez faces a possible term of life in prison. The fighter, a former heavyweight champion, is considered to be one of the best fighters in the history of his weight category. He retired from active competition in 2019 with a record of 14-3 after he suffering a knee injury in a loss to Francis Ngannou.
Comments
comments