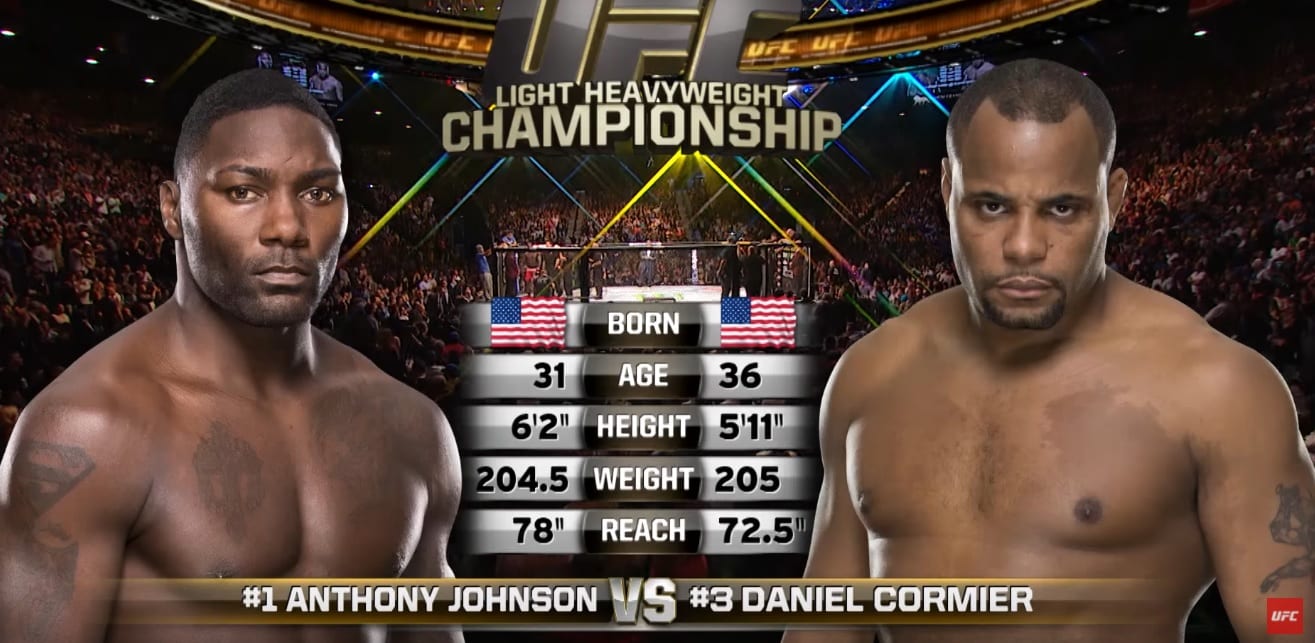 On April 10th, arguably the two best light heavyweights in the world not named Jon Jones will square off in the main event of UFC 210 in Buffalo, New York, with the organisation's 205-pound title the subject of both men's attention.
Back in 2015 Cormier and Johnson met in the main event of UFC 187 to determine who would sit atop the summit of the light heavyweight division following Jones' forfeiture of the championship following his much-publicised hit and run incident the previous April.
Johnson, quite possibly the owner of the most concussive punch in the punch today, found success early and sent Cormier tumbling to the canvas in the fight's opening seconds before the former US Olympic wrestling team captain rallied, imposing himself in the fight before securing a submission late in the fight.
In just over a couple of weeks the two fighters will reacquaint their rivalry and, with Jon Jones' return to the sport drawing ever closer, a massive fight awaits the winner.
Have another look at the first meeting of Daniel Cormier and Anthony Johnson in full below.
.
Comments
comments