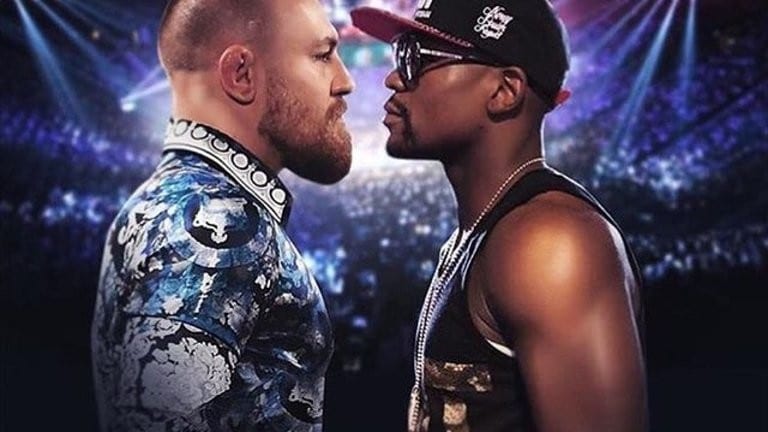 When the first rumblings emerged last May that Conor McGregor and Floyd Mayweather might step into a boxing ring to face each other, the first impressions from the majority of the combat sports media were ones of incredulity. Now, some ten months later, the so-called 'Billion Dollar Fight' is becoming more and more of a reality. 
The fight has been discussed ad-nauseam by both the boxing and MMA press, each offering their opinions on exactly what a fight between Conor McGregor and Floyd Mayweather might look like. Can McGregor's size, reach, movement and concussive power cause problems for Mayweather, or will the experience that he has accrued over the course of more than two decades atop the sport of boxing stifle the Irishman's aggression?
Few people on the face of planet earth have seen as many fights up close as Joe Rogan over the last twenty years and, on a recent episode of The Joe Rogan Experience, he outlined his thoughts on the proposed bout.
"Mayweather is a way better boxer. There's just no doubt about it", Rogan said. "He's one of the greatest boxers, if not the greatest boxer that has ever lived. And even though he's smaller, you're talking about a completely different level of skill, a completely different level of understanding of the subtle nuances of boxing.
"But that said, Conor McGregor is not incompetent. He's very dangerous. Floyd Mayweather's a way better boxer, but Conor McGregor is dangerous as fuck and he has a really deceptive ability to move in and move out. He can cover distance very quickly and he can do so in a weird way. But if Floyd can figure him out and start using his jab and using his movement – see, Floyd has traditionally had problems with southpaws but he's never lost to one. And we're talking about professional boxers."
Rogan goes on to underscore the accuracy and power McGregor has displayed over the course of his career, likening his skills to those of George Foreman — the most feared puncher of a whole generation of boxing.
"That's a freak athlete and those come along and when those come along, if they're smart too, and then they're really good at learning the sport too, a lot of people are fucked. And that's where Conor McGregor is. He's a freak athlete in the sense that he has what Firas Zahabi [calls] it the 'touch of death.' That's the best way to describe it. He just zaps people."
"Mayweather's a way better boxer but the consequences of Conor hitting you should be greater."
.
Comments
comments