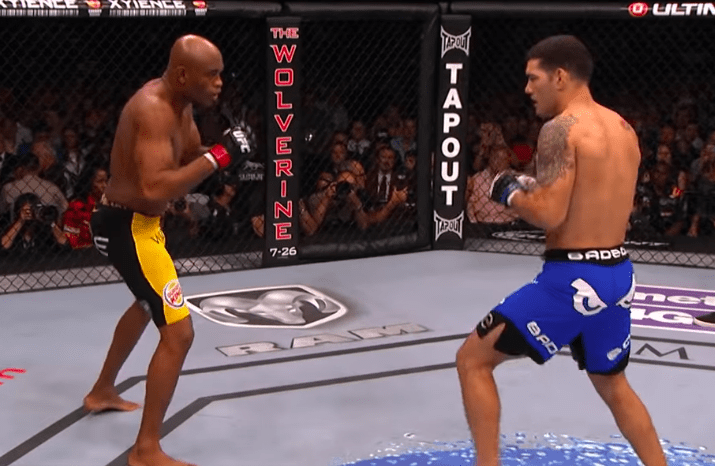 When Chris Weidman challenged Anderson Silva for the UFC middleweight title back in 2013, he was facing a champion who hadn't been defeated in 16 fights at the very highest level of the sport.
Weidman, who was undefeated at the point of his career, had achieved a 9-0 record to that point of his career and was widely expected to focus his attack on taking 'The Spider' to the mat and using a combination of the his suffocating wrestling skills and the submission grappling techniques he had picked up after countless hours spent in the Serra-Longo gym in New York.
What transpired was something completely different. Silva, by this stage of his career, had arguably lost a little of the drive which had defined his early UFC bouts. Back then, it was rare to get out of the first round with Silva and almost impossible to get out of the second (Patrick Cote became the first man to get into the third stanza with Silva in what was his eighth fight with the organisation.
Three of Silva's next four fights would go to a five-round decision. While he was still winning, Silva's finishing numbers dipped noticeably; a hangover, perhaps, of being champion for so long and feeling the need to 'entertain' the audience by adding in a cavalcade of odd dance moves to his fights.
But that didn't work against Chris Weidman. Just over six minutes into their fight at UFC 162 Silva, who was 'clowning' Weidman during a standup exchange, was clipped by an unorthodox punch that the Brazilian didn't see coming. Seconds later he was pounded out on the ground. The aura of invincibility was well and truly gone.
Chris Weidman is currently going through his own tough patch, having lost four of his last five at 185-pounds which has prompted a move up to the light heavyweight division where he faces the 11-0 Dominick Reyes in the UFC Boston headliner. A win there would be insert an interesting new contender into the top of the 205-pound frame. A loss, though? It's hard to say where the former champion would go from there.
You can check out Weidman's first of two victories against Anderson Silva below.
–
Comments
comments