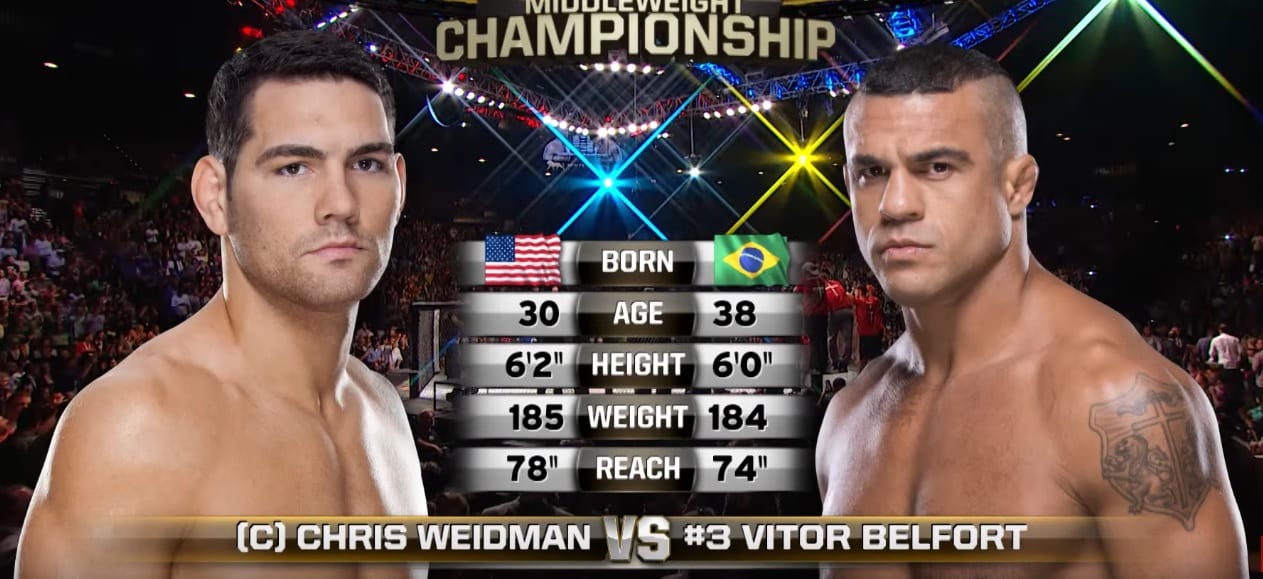 You can't ever accuse Chris Weidman of taking the easy way out. 
Nearly two years since his last win in the octagon and coming off successive (and somewhat violent) defeats at the hands of Luke Rockhold and Yoel Romero, Weidman will look to reaffirm his position as one of the middleweight division's top contenders — but in opponent Gegard Mousasi he certainly won't be getting an easy ride.
It's unusual to see Weidman so far removed fr0m a UFC victory, especially when you consider that the former NCAA Division I wrestler began his UFC career with nine wins on the trot and two of those were against the division's most legendary fighter in Anderson Silva.
Weidman will have to be at his absolute best to have his hand raised against one of the middleweight division's most wily fighters in Mousasi but, as he has already shown in his fight history, an in-form Chris Weidman is among the best in the world at 185-pounds.
See below for Weidman's last UFC victory, his utter shellacking of Vitor Belfort from UFC 187.
.
Comments
comments