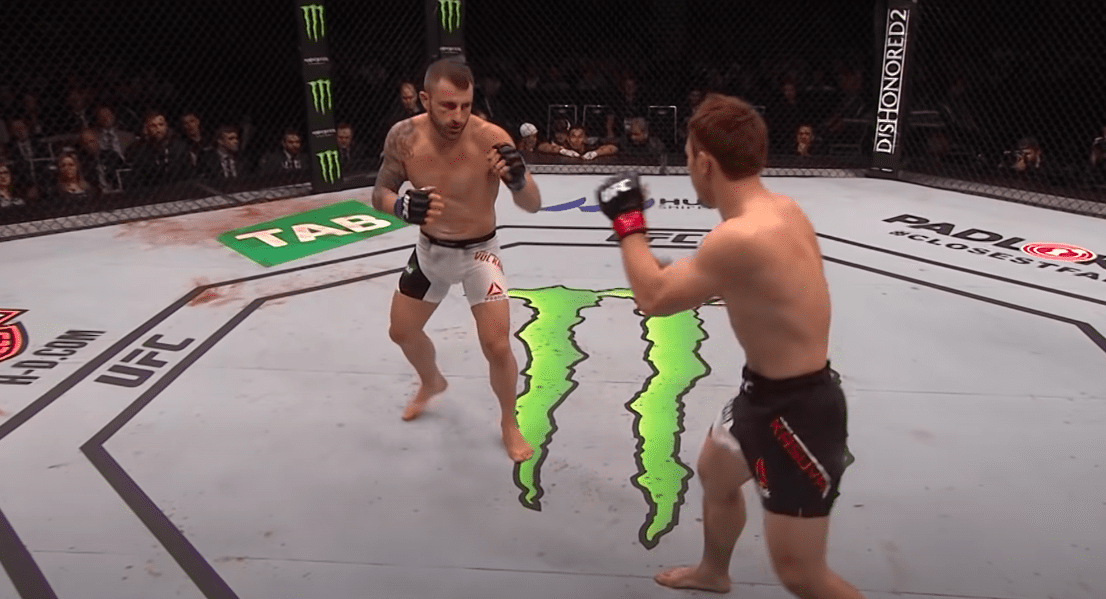 Back in late November 2016, not a whole lot was known about Alexander Volkanovski outside of his home country of Australia.
The former rugby player, who was 13-1 as a pro at the time, entered the UFC are winning a rake of titles in his home country and was afforded a home debut in Melbourne at an event headlined by Robert Whittaker and Derek Brunson. A minute or two in the second round, it was clear that the hype had some substance to it.
The Australian came close to finishing the fight in the final moments of the first round as he rained down a barrage of blows on Yusuke Kasuya but he would eventually find the finish he was looking for in the opening minute or so of the second.
It was the first of what has now become 10 successive wins in the UFC as he rose through the ranks to claim the featherweight title, defeating the likes of Chad Mendes, Jose Aldo, Max Holloway and Brian Ortega along the way.
But all of that began one November evening in Melbourne, and you can refresh your memory as to his debut in the video below:
–
Comments
comments