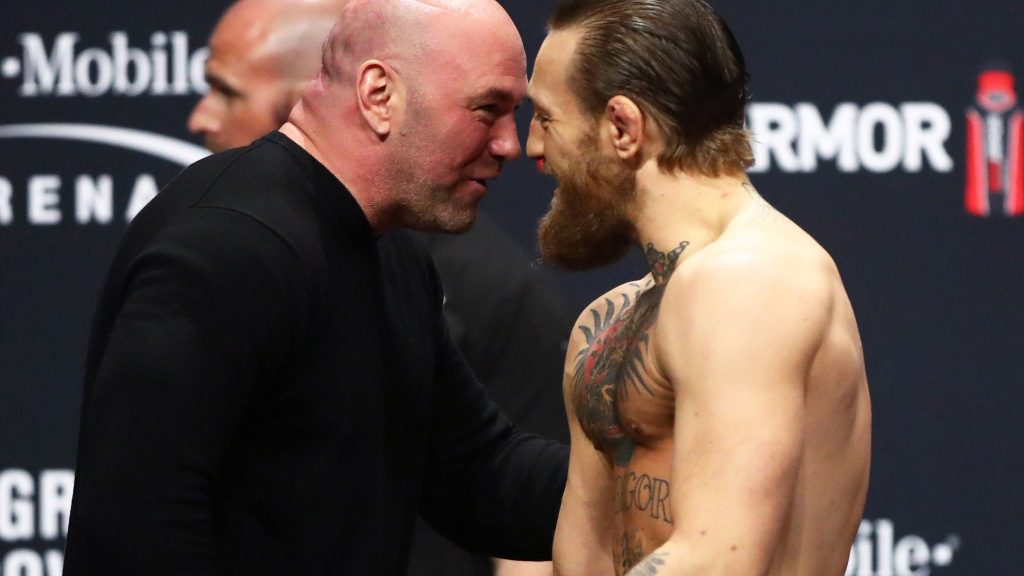 As 2021 comes to a close, 2022 is poised to be a busy one for Conor McGregor.
Aside from the Dubliner's numerous outside of the cage pursuits, McGregor is poised to return to full training in April ahead of a proposed summer return to the cage after recovering from a broken leg suffered in the Octagon last summer which required surgery to implant a steel rod into his left leg.
The specifics of McGregor's return have yet to be confirmed of course, but reigning UFC 155-pound champion Charles Oliveira has already signalled his intentions to wait for McGregor's return this summer after successfully defending his title against Dustin Poirier some weeks ago.
But with all of that a conversation for another time, the man who largely makes those decisions, Dana White, has praised his company's biggest ever draw for the loyalty that he has shown since he first inked a deal with the UFC all the way back in 2013.
"There's been a lot of fighters that have been incredibly loyal to me and I've been incredibly loyal to them," White told boxing expert Teddy Atlas on his podcast The Fight.
"Conor McGregor's one of them. Conor's a f*cking handful boy, but when you look at the way fighters are built, they're different to everybody else on this planet.
"The Ronda Rouseys, Chuck Liddells, Matt Hughes, Conor McGregor, I don't want to not mention people but there's been a lot of fighters over the last 20 years that have been very loyal."
White's statements are likely centred around situations like McGregor taking on short notice replacement Chad Mendes after Jose Aldo fell out of their scheduled world title bout in the summer of 2015 — and several other situations, such as the world tour to promote the eventual fight with Aldo and several others.
Comments
comments