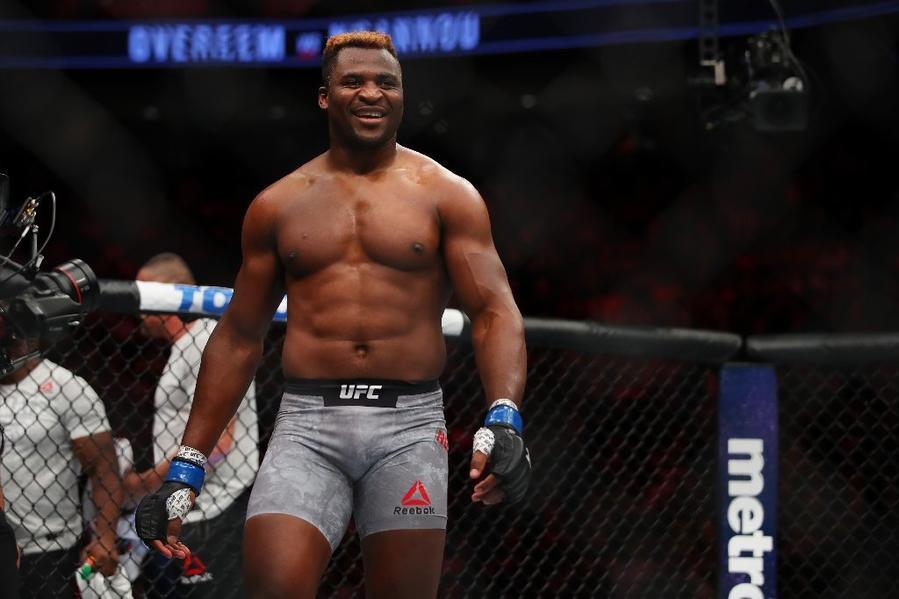 Francis Ngannou is considered by many to be standing on the doorstep of a legendary run as UFC heavyweight champion.
The title that the Cameroon native currently holds has been notoriously difficult to hold on to, with no fighter successfully defending the belt more than the three times that former champ Stipe Miocic did so during his run at the summit of the division. Ngannou is poised for his first defence of his crown against France's Ciryl Gane next month but after that his future remains unclear due to a prolonged contract impasse with the UFC.
But when it comes down to it, his agency team at CAA Sports say that any deal that he puts his name to has to make sense for the champion.
"UFC is the best promoter in the business," Marquel Martin said to the Throwing Down podcast, as noted by MMA Junkie. "However, where a lot of people don't want to come out and say or mean, is it has to make sense for the client, right? It has to make sense for Francis.
"At the end of the day, I work for Francis. He and I spend a lot of time chatting back and forth and trying to understand, 'Okay, what does that mean for his future.?' We've had a lot of back and forth with the UFC, but to be honest with you, I haven't heard back from the UFC since, I want to say, June."
The fact that Martin says the UFC have not been in contact since June is an interesting wrinkle. UFC boss Dana White recently stated that he feels that Ngannou needs "better" representation — though some construed this to mean that he wishes he was negotiating with someone easier to break down.
But Martin says that he knows the UFC hold all the cards as of now.
"Pretty much we know the UFC holds a power position, rightfully so," he said. "When it comes to representation like myself, again, and of course, I'm going to be biased, they're not going to like what we have to say about how Francis' future looks like and what that is valued at. So, because of that, they've decided to not reach out, so I'm not sure if they want to negotiate a contract before or whatnot, but that's totally up to them."
Ngannou was strongly linked to a fight earlier this year against Jon Jones, the former light heavyweight champion who announced a move to heavyweight — and who also complained of a contract impasse with the UFC. In the end, Martin suggests that these talks breaking down only serve to deny fight fans of high stakes matchups.
"When have you really seen Francis have more than two fights in the last however many years, in one year?" Martin added "He's not as active as other heavyweights, why? Because of me? Because of him? That's a lie. That's just what it is. …I feel like having an interim title was their decision, but was it really valid or warranted? Was it necessary?"
Comments
comments