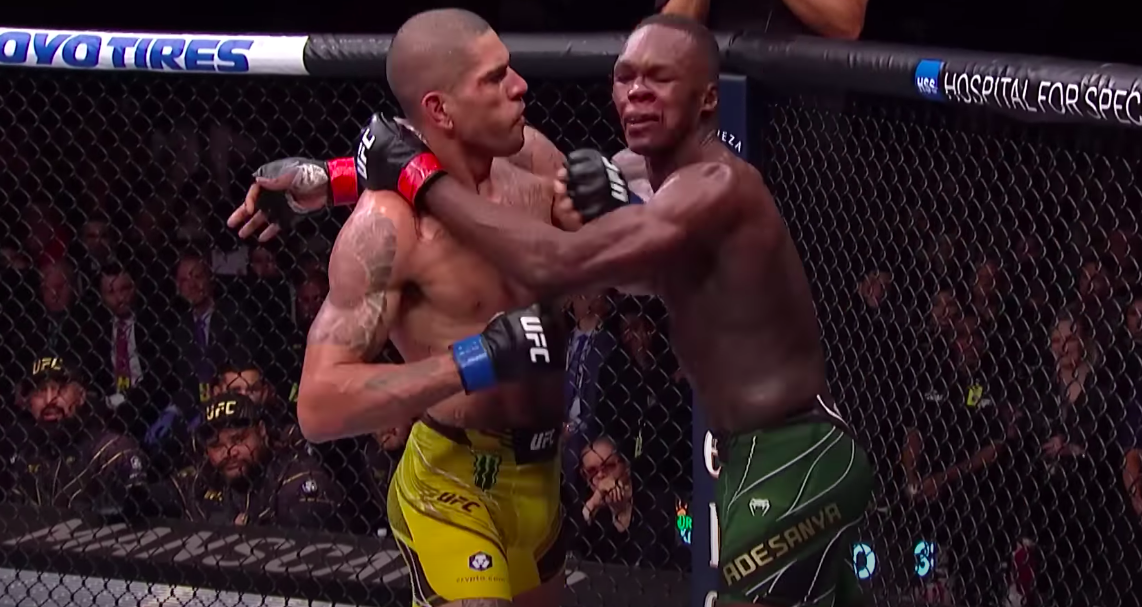 Next weekend at UFC 287 in Miami, Florida, Israel Adesanya will seek a measure of revenge against longtime rival Alex Pereira. 
The standout Brazilian striker claimed the UFC middleweight title from longtime champion Adesanya last November in the Big Apple, finishing the Nigerian-born Kiwi with three minutes to go in the final round after catching him with a late flurry of strikes against the cage.
It was Pereira's third successive win against Adesanya, and followed two previous victories in kickboxing. However, the results of their fights don't tell the full story. Adesanya was handling himself well before succumbing to a KO when they first met under a different ruleset, with Pereira winning a narrow decision in the second. And in their third last year in Madison Square Garden, perhaps it would have been Adesanya who had his hand raised had their been ten more seconds in the first round after the stumbling the Brazilian after landing a series of crisp strikes late in the frame.
But next weekend's UFC 287, you might say, is D-Day for Adesanya. Another loss — his fourth — to Pereira would be a difficult barrier to overcome in title contention talk, even if it would just be two defeats under MMA rules.
And ahead of the hugely-anticipated UFC 287 headliner, you can refresh your memory as to how their last meeting in New York City went down via the video below:
–
Comments
comments