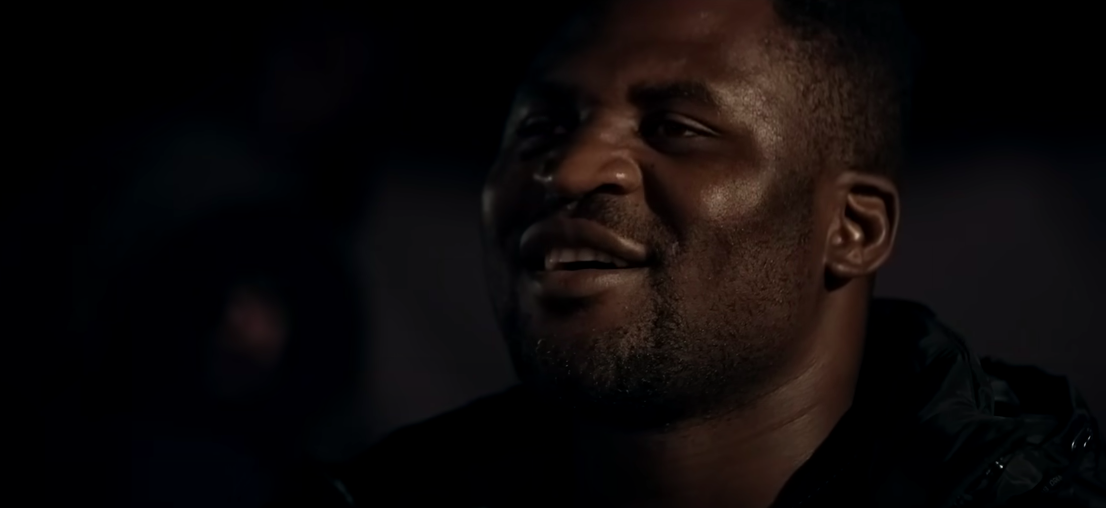 Francis Ngannou was a very interested observer of last Saturday's UFC 286 main event between Leon Edwards and Kamaru Usman.
Ngannou, a close friend of Usman's, was this time last year one of three African-born champions in the UFC but after his departure from the UFC which saw him surrender the promotion's heavyweight title, as well as Usman's August defeat to Edwards and Israel Adesanya's November loss to Alex Pereira, that list has dropped to zero.
'The Predator' hosted a watch party from the Saturday's fight in his village in Batie, Cameroon, where he hoped to see Usman reclaim UFC gold and avenge what was (at the time, anyway) his sole UFC defeat but was ultimately left disappointed when the judges' decision was read aloud that Edwards had retained the UFC's 170-pound crown.
"No, no, no, no," Ngannou said in a video published to his official YouTube channel. "F*ck."
Ngannou also elaborated on an injury he says that Usman was dealing with in the build-up to the fight which he says affected his preparation and his performance. Usman had hand surgery a year ago and was reportedly dealing with remnants of that, though the exact nature of any pre-fight injury remains unclear.
"One thing I'm happy about is usually when people get knocked out, they don't come back in the (next) fight," Ngannou explained. "He was there. He fought tonight.
"I know that he didn't train," he added. "He didn't have (time) to train properly because of a lot of injury, but he was there. He was there. It's a victory, an unfortunate victory, but I think now he's mentally healthy than what he was before."
"Yeah, let's see what's next," he said. "I believe he's going to get it back. I believe it."
Comments
comments