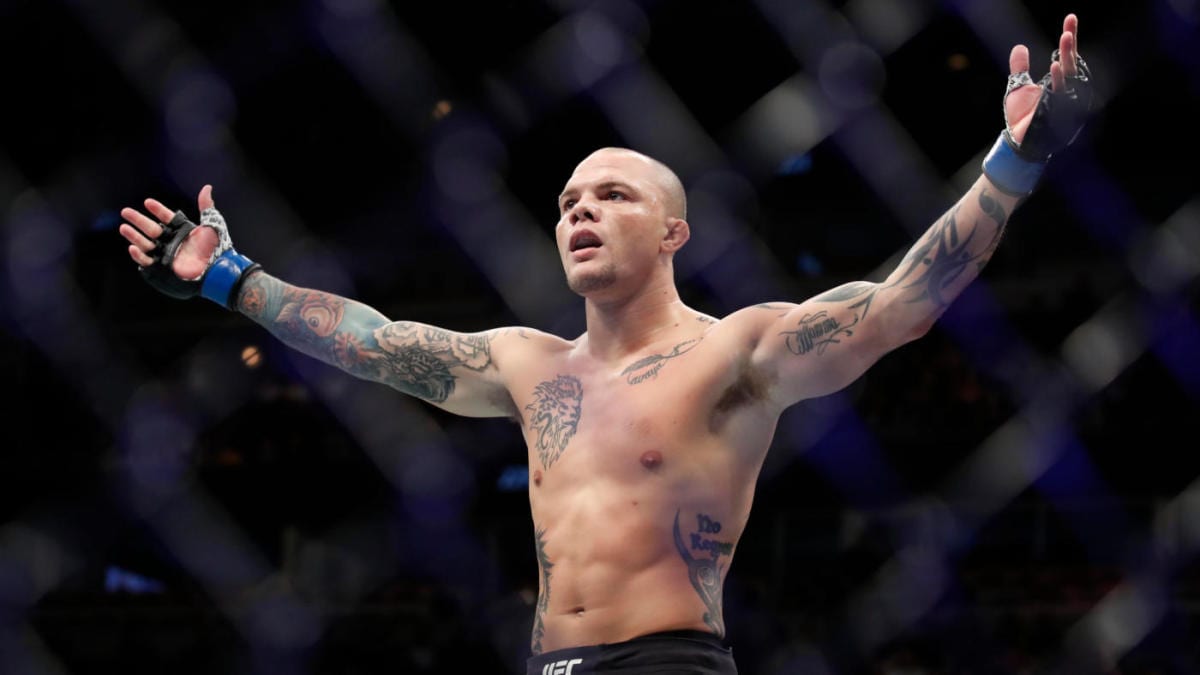 Former UFC light heavyweight contender Anthony Smith was the victim of a home invasion last week and later described the intruder as 'no normal human' after a prolonged physical altercation in which Smith says the burglar took every shot that Smith threw at him.
"No normal human is able to fight like that," Smith said of the incident to ESPN. "I'm by no means the baddest dude on the planet. But he's a regular Joe and I had a hard time dealing with him. And he took everything that I gave him — every punch, every knee, every elbow. He took every single one of them and kept fighting me."
And now video has emerged which might begin to help you understand why. One of Smith's neighbours released security cam footage of the intruder, later identified as Luke Haberman, attempting to gain entry to another residence. When he cannot do so, he yells out at the top of his lungs.
.@lionheartasmith says he's still ready to fight on 4/25 even after he fought off an intruder at his home over the weekend. This is video for the suspect after he allegedly broke into another man's home before going to Smith's. Smith describes what happened.@3NewsNowOmaha pic.twitter.com/mGwSlTjimo

— Jake Wasikowski (@jakewasikowski) April 9, 2020
Haberman was arrested at Smith's residence after the encounter which lasted around five minutes. It had since emerged that he was a standout collegiate wrestler for Nebraska, which partially explains how he was able to largely fend off a high level mixed martial artist — temporarily, at least.
Comments
comments