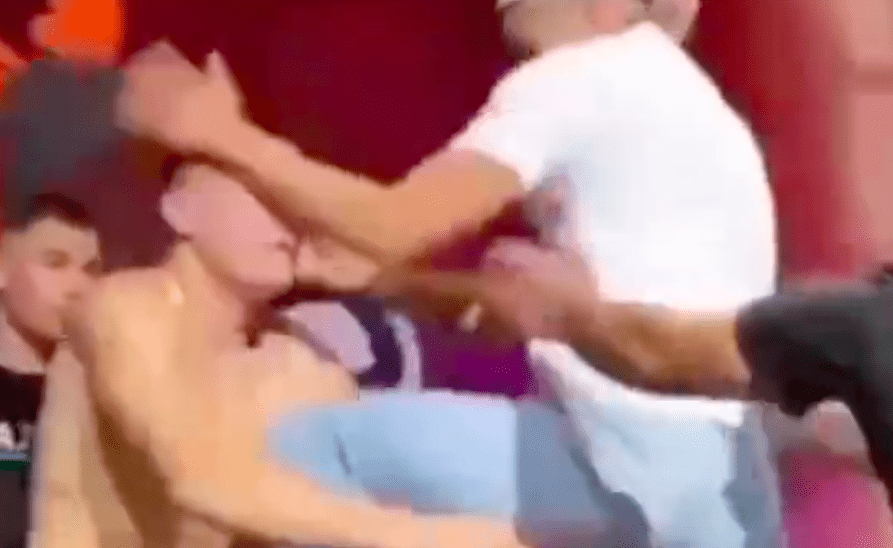 As Gus Johnson once said, sometimes these things happens in MMA.
Weigh-ins have often been noted as occasions for some histrionics between fighters, many of whom who have spent much of the previous several weeks slowly stripping their bodies of weight before they hit the scales. This can often lead to few testy exchanges on the eve of a fight, but most know that they just have to wait around 24 hours to get their hands on each other.
But even still, a recent MMA weigh-in which (we think) was in Belarus saw one of the more unusual exchanges we've come across — when one fighter knocked out his would-be opponent with a flying knee as he was approaching for a face-off.
Check out the footage below:
View this post on Instagram
–
Comments
comments