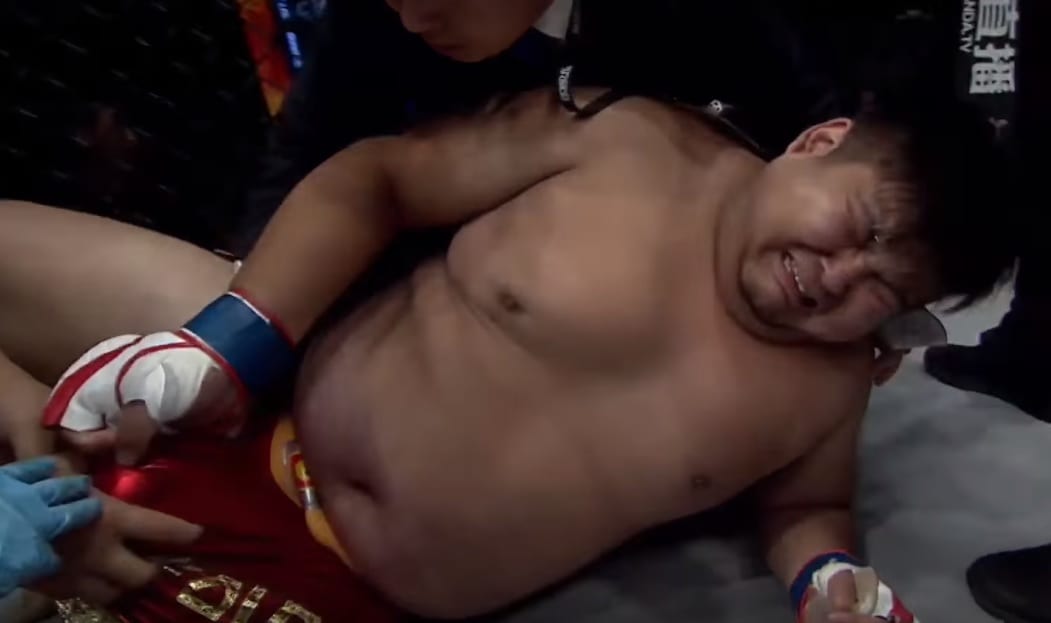 Spare a thought for Aorigele. The Korean heavyweight, affectionately known to some as the 'Kung Fu Panda', experienced the mother of all low blows just 7 seconds into a recent bout with Myung Hyun-Man which caused the bout to be declared a no-contest and left Aorigele close to tears, writhing around the canvas in agony.
Low blows are an unfortunate reality of mixed martial arts. Any sport which allows leg kicks of any variety opens the door to a misplaced kick heading in the direction of the crown jewels — but rarely are they this eye-watering.
In fact, Aorigele was hospitalised for excessive vomiting when he returned to the backstage area. Road FC, who promoted the bout, issued a statement saying that the fighter has recovered fully and that no lasting damage had been done.
Watch footage of the incident below.
Shortly after the incident, Aorigele posted a statement in which he said that Myung Hyun-Man wasn't to blame and that he looks forward to the rematch.
"What's left now is to return to Road FC after a full recovery, meet Myung Hyun-Man and put on a thrilling match," Aorigele said. "Many people might have misunderstood what happened in our match. It was totally an accident. Myung Hyun-Man didn't do it intentionally."
Ouch.
Comments
comments