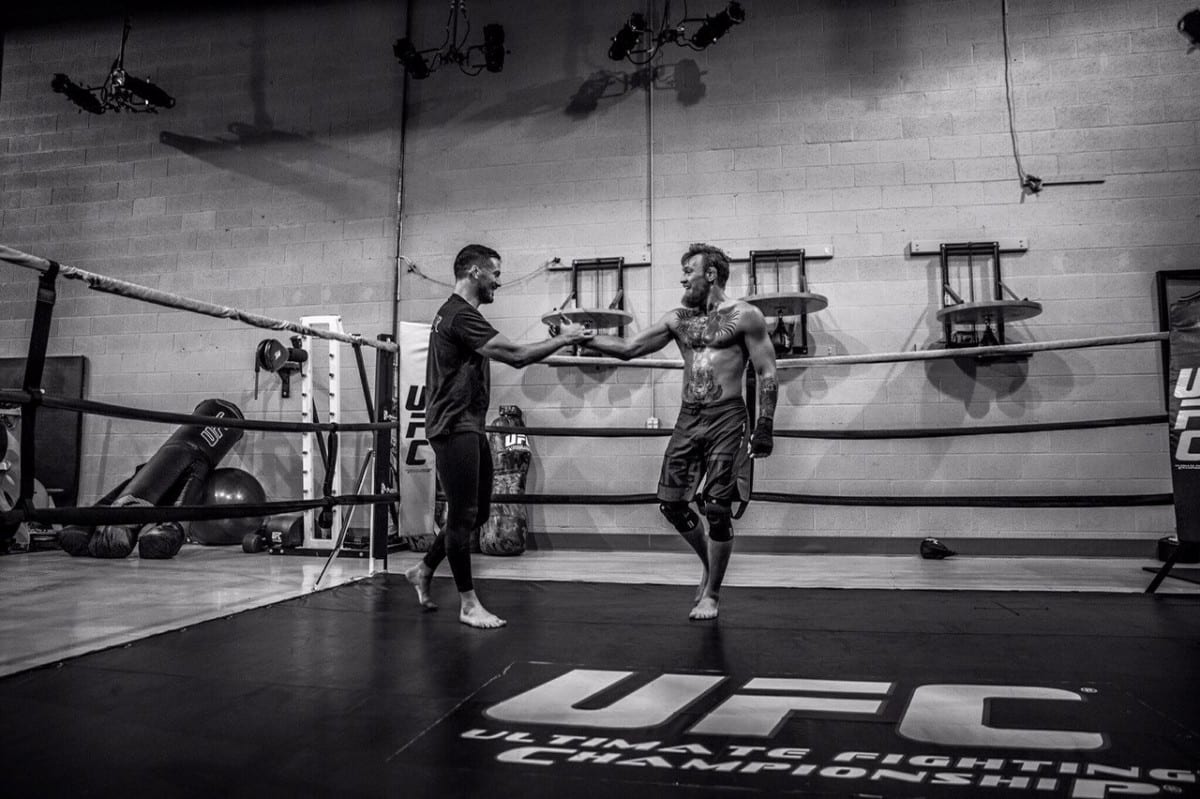 Matt Thornton, the original founder of Straight Blast Gym, has said that John Kavanagh's guidance will be integral to Conor McGregor's preparation in advance of the Aug 26th superfight opposite Floyd Mayweather.
Thornton, who awarded Kavanagh his Brazilian Jiu Jitsu black belt, founded the SBG franchise back in 1992 has seen his former student Kavanagh emerge as one of the most respected coaches in mixed martial arts and says that the Dubliner's influence on McGregor's preparation which could swing the balance in the UFC lightweight champion's favour.
As reported by MMA Latest, Thornton said of the McGregor vs. Mayweather bout: "Conor has the advantage as the underdog. It's a role he occupies well. He has the advantage as the much younger man.
"He has the advantage as a southpaw, something that's troubled Mayweather before. He has the advantage in that, coming from an MMA background he may bring some tactics and strategies Mayweather is unfamiliar with. And above all else, he has the advantage in that he has a coach named John Kavanagh in his corner."
John Kavanagh has been one of the springboards from which Irish mixed martial arts has blossomed in recent years. From the humble beginnings in a cramped, damp garage in Dublin to the state of the art SBG facilities which exist in Dublin today, mixed martial arts has enjoyed a renaissance under Kavanagh's watch — the latest chapter of which is set to be written in a little over nine weeks from now.
And, as Thornton points out, there is no better man to be leading the charge than Kavanagh.
"Everything John's done has been good for everyone in SBG. It's a loyal tribe, and he's an impressive general."
Comments
comments