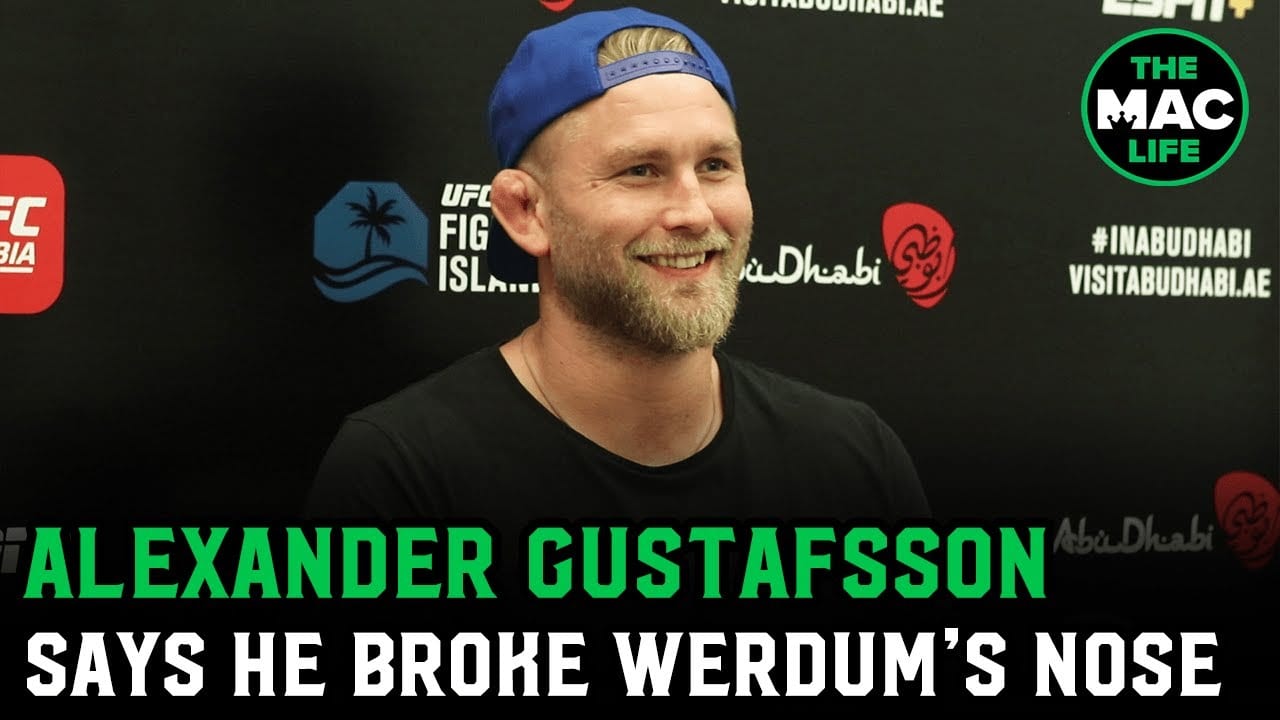 After two failed title bids at 205-pounds, Sweden's Alexander Gustafsson will return from an extended spell on the sidelines to state his candidacy in the heavyweight division in the final event on 'Fight Island' this weekend.
His debut assignment in his new weight class, former heavyweight champion Fabricio Werdum, will come with an air of familiarity, stemming from a sparring session between the two in which the Swede claims he got the upper hand — even going so far as to say that he broke the Brazilian's nose.
"I went all in, him and me and it was a good sparring," Gustafsson told the media in Abu Dhabi Tuesday. "I don't remember who I was fighting back then, but I was in camp, he was in camp for a fight, but make history short, I beat him in that sparring. I beat him bad…then he didn't want to spar me no more."
Werdum, meanwhile, will come into the bout on the back of two successive defeats and the 42-year-old will know that defeat here will almost certainly remove him from talk of title contention permanently — but Gustafsson knows that a fighter with his back against the wall can be a dangerous proposition.
"I see Werdum in his best shape right now. I actually saw him out there and said hello to him, but he looks fit, he looks ready to go so I'm really excited for this one. I perform better now than I did as a light heavyweight in my training camps so I feel strong, I feel fast, I'm ready.
"I want to be active. I'm here to stay, I'm not going anywhere so let's see what happens."
Comments
comments