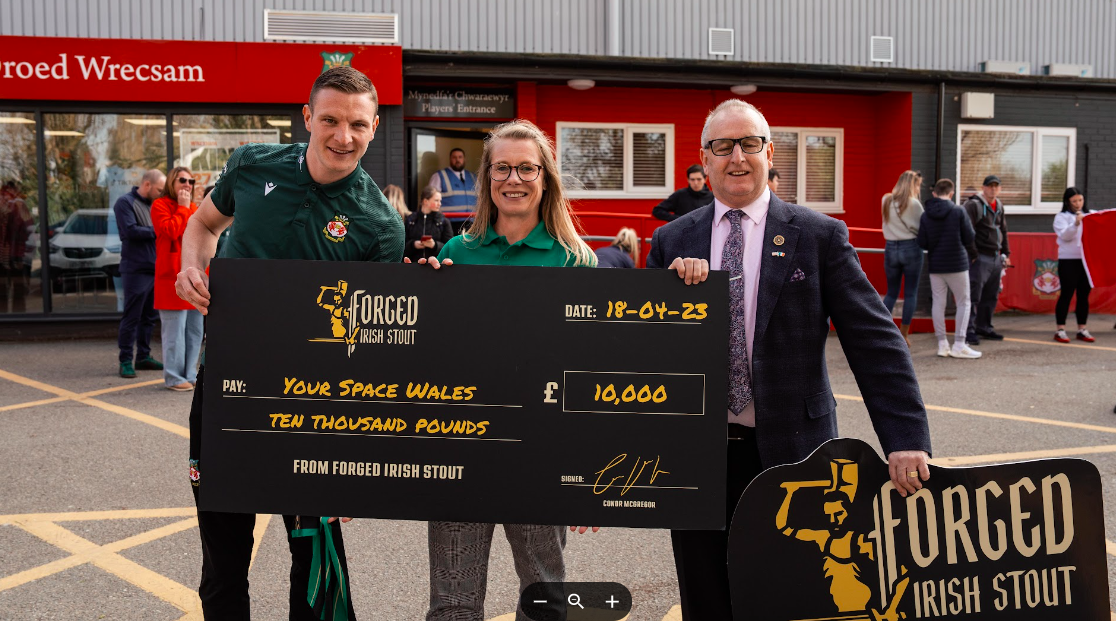 They've seen a few famous days at the Racecourse Ground since A-listers Ryan Reynolds and Rob McElhenney completed a deal to buy Wrexham Football Club in early 2021 — and Tuesday was another one.
On the pitch, Wrexham battled to a 3-0 win against Yeovil Town to put them just one win away from securing promotion to the next level of the English football pyramid, League Two, meaning that Saturday's home fixture with Boreham Wood could be the one that clinches it. But before all of that, fans on Tuesday were treated to a special surprise in advance of the match — some pre-match pints of Forged Irish Stout.
Conor McGregor's stout, which has previously only been available in his Black Forge Inn in Dublin, made its debut on the other side of the Irish Sea yesterday, with fans being treated to 1,000 free pulls of the drink, which is due for a wider launch in various markets later this year.
Not only that, McGregor donated a sum of £10,000 to the Your Space autism charity — with a further £2,200 also allocated to the donation with the proceeds of sales of Forged Irish Stout.
A cheque was donated to Wrexham forward Paul Mullin ahead of the match (which you can see above) — and fittingly, it was Mullin who capped the win against Yeovil with a 77th minute strike. Former Irish U21 international Anthony Forde also got on the scoresheet.
McGregor is expected to be a frequent visitor to Wrexham in future, as cans of his stout are produced in the Ardagh Packaging firm in  Wrexham.
Check out footage from the event below:
View this post on Instagram
Comments
comments