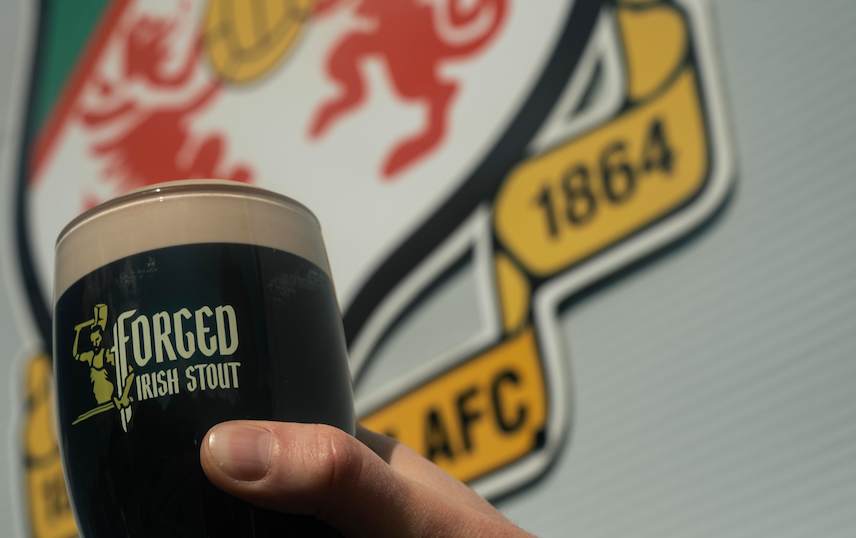 Wrexham's remarkable rise to the summit of the National League and to the doorstep of a position in the English Football League Two has caught the attention of a host of well-known names — and now you can add Conor McGregor to that list. 
The Welsh football club could move one step closer to promotion when they take on Yeovil Town on Tuesday evening at the club's Racecourse Ground in front of what will be another sell-out crowd at the home of one of the world's oldest professional football clubs. Doing so would cap a remarkable run for the club this season, which has risen to global prominence within the sport in the past couple of years after a deal was secured to purchase the club by the actors Ryan Reynolds and Rob McElhenney in February 2021.
And ahead of what promises to be another nail-biting evening in north east Wales (as anyone who saw the team's recent 3-2 win against Notts County would attest), one of the team's newest fans — Conor McGregor — helped ease fans' nerves ahead of the contest by showcasing his newest venture exclusively to them: Forged Irish Stout.
"The Wrexham success story is incredible and I can relate to it, that ambition, the hard work and passion to become the very best," McGregor said. "I wanted to reward their fans by making them the first to sample my stout on these shores. Their desire for success inspires me and much like Forged Stout they're not here to take part, they're here to take over!"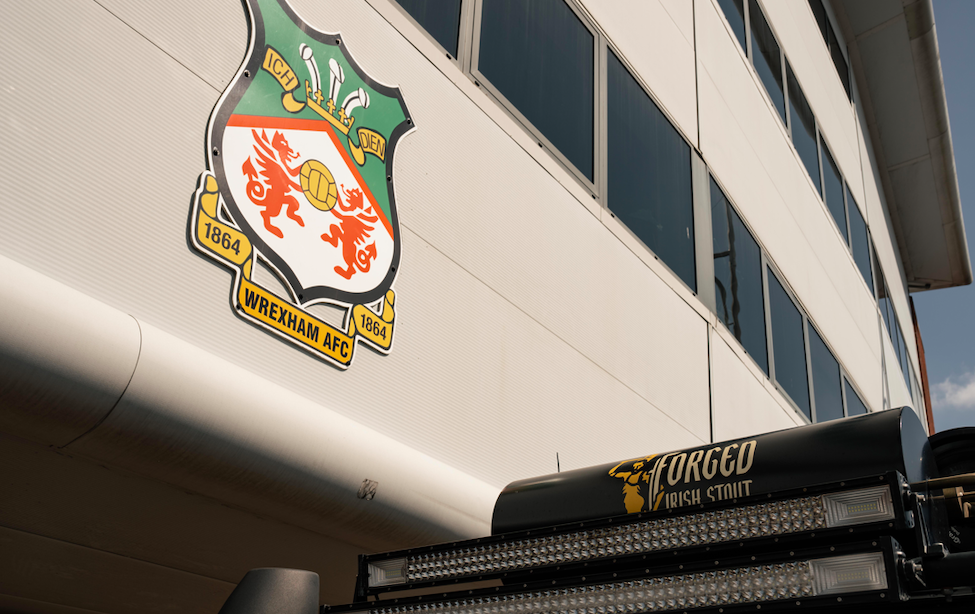 McGregor arranged for Forged Irish Stout to be available to supporters at the iconic The Turf Pub in a custom-made Land Rover Defender where 1,000 pints of his stout was served to fans ahead of the game; a drink which was previously only available at his own pub, The Black Forge, in Dublin 12. But on Tuesday, it was available for the first-time ever on the other side of the Irish Sea.
"It's not every day you get a call from Conor McGregor, but to be honest nothing surprises me these days after the past couple of years," said Wayne Jones, owner of The Turf. "It's a real privilege for him to choose my establishment as the first to pour his stout outside of his own pub and it gave us a wonderful opportunity to support a very worthy local charity in Your Space which does amazing work."
As Jones notes, McGregor had another intention on the visit: to donate £10,000 to the autism support charity Your Space in North Wales, as well as handing over all proceeds on the night.
"I'm also incredibly proud to support the local Your Space Autism charity through Forged Irish Stout along with [Wrexham forward] Paul Mullin," explained McGregor. "This is a cause that is very close to me and my team's heart and I'm grateful to Paul for offering me the opportunity to support such a worthy cause and for the work he puts into Your Space. I look forward to visiting Wrexham soon."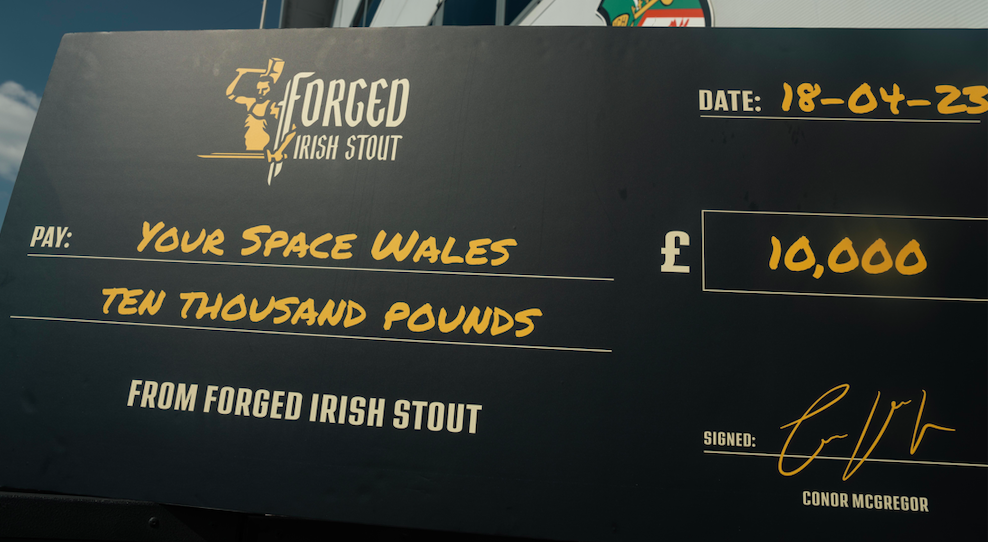 Mullin — whose 44 goals this season have led Wrexham to the verge of promotion to League Two — added: "I am totally blown away by the generosity of Conor McGregor to reach out and make such a significant donation to Your Space Wales. A charity that is doing amazing work to support families of children with Autism, a charity that is obviously so close to my family's heart, £10,000 is such a significant amount of money to receive and will go along way to support those who need it."

Earlier this year, Mullin wore a message of support on his boots to his son young son Albi who had recently been diagnosed with autism.
Forged Irish Stout will be launched internationally, including in Ireland, the UK and the United States later this year. It will also be available in ASDA stores across the UK from June, as well as Carry Out and all BWG brand stores nationwide in Ireland.
Comments
comments