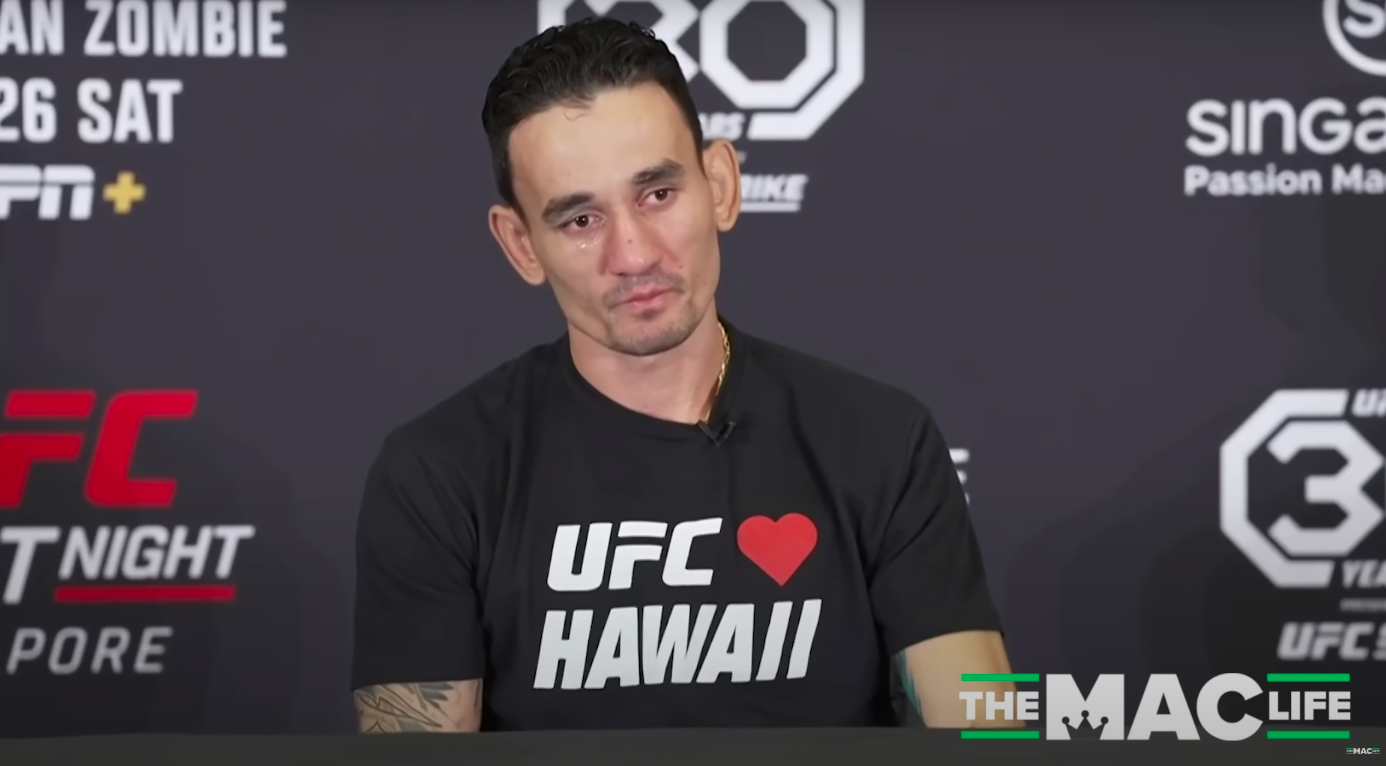 It's been a tough few days for Max Holloway.
The proud Hawaiian native and perennial UFC featherweight contender takes on the stern challenge of 'The Korean Zombie' Chan Sung Jung this Saturday in Singapore but one could forgive Holloway for casting glances back towards his home state, which has recently endured one of the worst national disasters in US history as wildfires devastated the Lahaina region of the state — killing at least 115 people, and more more than 1,000 others still unaccounted for.
And speaking to the media in Singapore, including The Mac Life, Holloway spoke about the situation and praised the community's reaction to the disaster in what was a tremendously emotional and impactful statement.
"You guys saw how everything went down, how the Lahaina people were let down by the state, by the government. But the Hawaii community, they stepped up," the former UFC champion said. "The people stepped up, the Hawaiians stepped up, and then after the Hawaiian's stepped up, the world stepped up. You guys are seeing everything, people helping — the UFC is helping out with 'UFC loves Hawaii' and so on and so on. It's just a tough thing. I just shared my story about how some people ended up passing away.
"Those guys are the real heroes right now," Holloway said of the rescue workers. "They're going through it, and my walkout song is going to be a dedication to them, and they said we should use red to solidify those guys that are in the fire and going through it. I'm actually going to be using red for the first time in my UFC career. I've been using the black universal and I was able to be granted red for the shorts. A lot of things. I always go in there with Hawaii on my back, but it feels a little bit heavier now."
Comments
comments