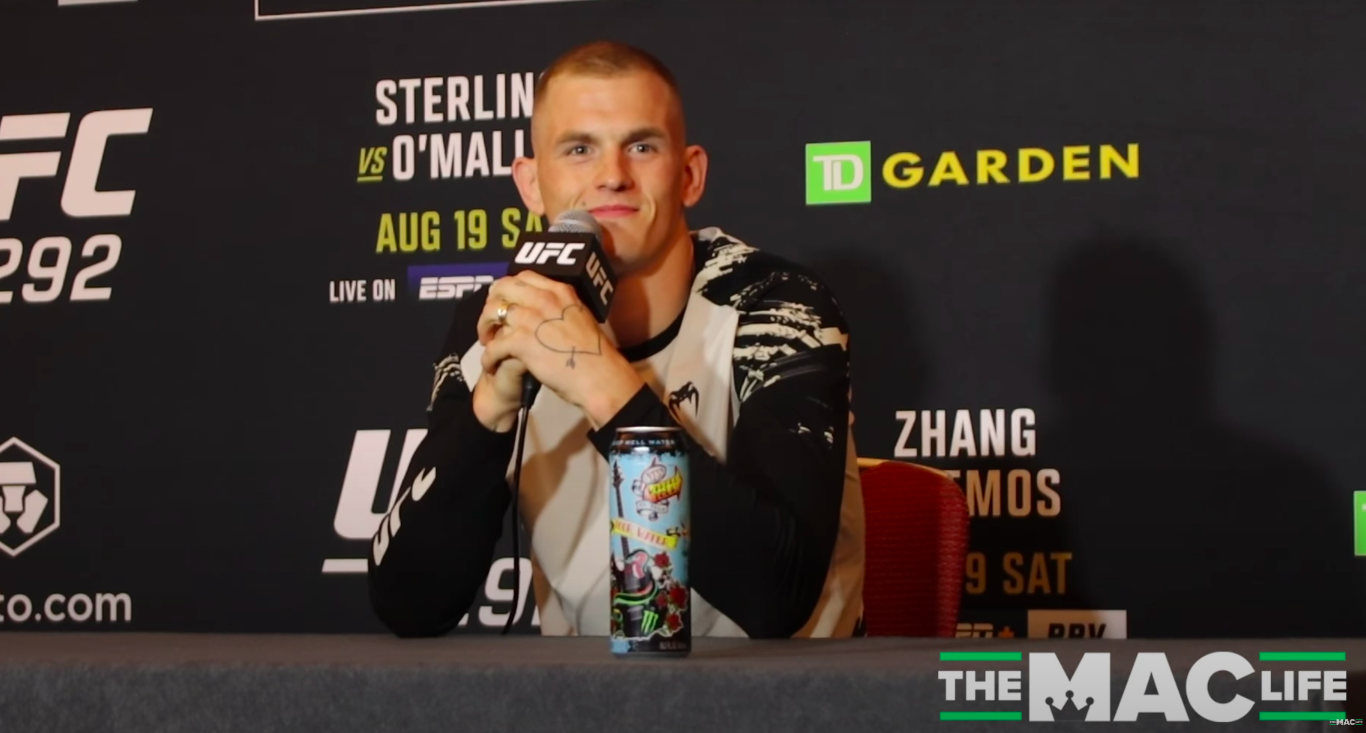 Ian Machado Garry believes that he will get his wish and take on Stephen 'Wonderboy' Thompson in his next fight.
The unbeaten Dubliner, who extended his perfect record to 13-0 (6-0 UFC) with a comprehensive decision win against Neil Magny last weekend in Boston, has openly called for a fight against veteran welterweight Thompson as he looks to continue his ascent up the 170-pound rankings. The problem is, though, that UFC president Dana White told the media following UFC 292 that 'Wonderboy' had turned down an opportunity to fight Garry — though it remains slightly unclear if he was referring to a future potential booking, or filling in at short notice last weekend after Magny replaced original opponent Geoff Neal.
But despite all of this, Garry is confident that the chips will fall in his favour.
"I know 'Wonderboy' as a friend," Garry said to MMA Fighting. "He knows my family. We have worked together on Karate Combat. We have spent time with each other. My wife and him worked together on Karate Combat and they do shows. He has met my kid. We have talked. We have chilled out. He is an amazing guy. I am not fighting 'Wonderboy' because of malice, because of bad intentions. I'm fighting 'Wonderboy' out of the highest of respect."
The Irishman explained: "I believe for 'Wonderboy,' there is just as much pull for me to fight 'Wonderboy' as there is for 'Wonderboy' to fight me. I'm known. I'm undefeated. I'm a prospect that everyone is talking about as potentially being a future champion. I'm a striker. So 'Wonderboy' knows I'm going not try to grab his legs and wrestle him. He knows that I want to prove I'm the better striker. So he knows what he's getting into."
"Why not take it?" Garry added.. "Why not go out there, say yes, sign the dotted line, fight me over five rounds and prove who the best striker in this division is. The only reason he would say no is because he knows who's better."
Comments
comments