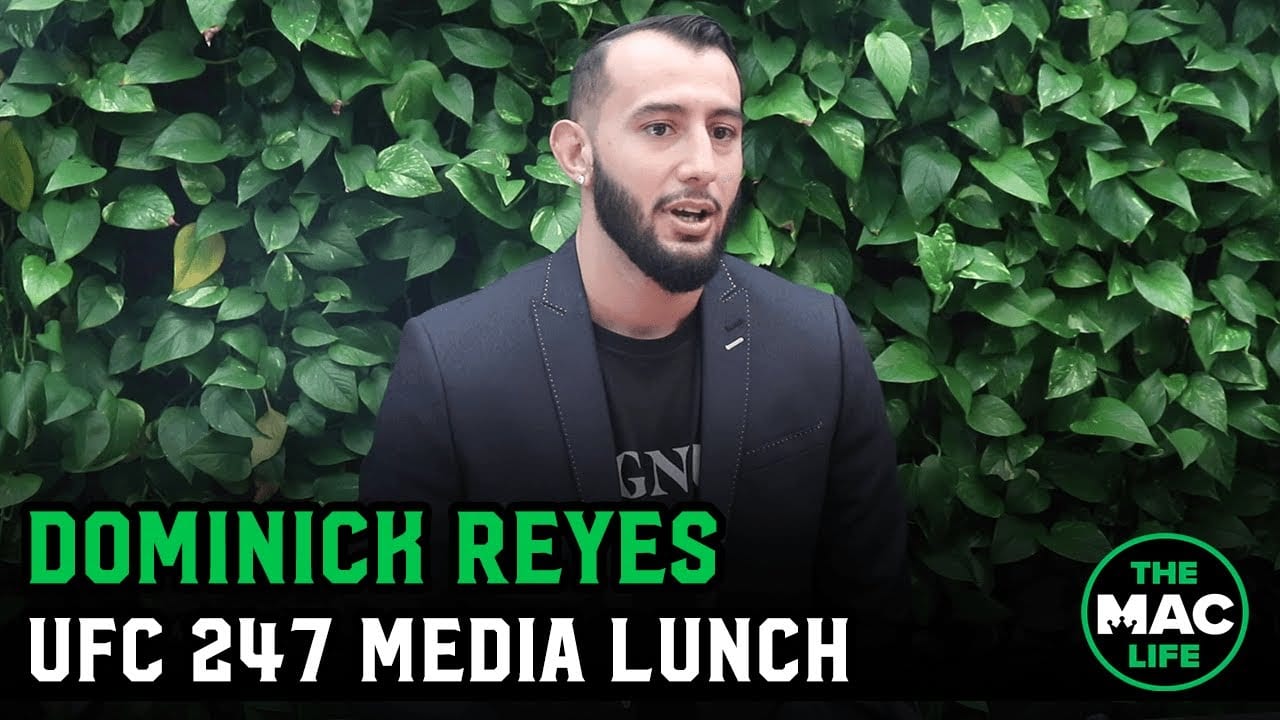 The recent passing of NBA legend Kobe Bryant has left a sizeable gash on the sports world, as several top names from a host of different sporting pursuits have paid tribute to the icon following his death in a helicopter accident last Sunday.
UFC light heavyweight title contender Dominick Reyes is one of those who have felt the loss and in advance of his UFC 247 bout with Jon Jones on Saturday week, Reyes told the media — including The Mac Life — about just what Bryant meant to him, as well as his plans to commemorate him in the course of the next week and a bit.
"I mean, I'd like to wear his jersey throughout the week," Reyes said at the press event in Las Vegas. "But I don't know if Reebok would be very excited about that. We'll see. Definitely win this belt, he's definitely in my heart. Definitely in my mind."
Bryant, who was a noted MMA fan and was seen in attendance at at least one recent UFC event, was considered one of America's most defining sports stars and his impact was felt by Reyes, much as it was for anyone who followed professional sports.
|I've never looked up to any other athlete but Kobe Bryant," Reyes continued. "Kobe's mentality of 'nobody is gonna believe in you but you' … I've used that throughout my life. I made it to my university. I'm here on that philosophy. Nobody is gonna believe in you but you. Nobody is gonna work for you. Work when the lights are off, work when nobody is looking. That's what matters. That's what makes you a champion. Winning is everything. Oh, man. All of that is a huge part of why I'm here today.
"I pretty much stayed in bed most of the day," he said of learning the news. |I didn't really get up much. I had to eat. I called my friends. Called my family. Talked to people about it. I needed to talk to someone about it. It was really like almost losing a family member. I don't know, man. It sucks. It f**king sucks."
Reyes will challenge Jon Jones for the UFC light heavyweight title in the main event of UFC 247 next Saturday night.
Comments
comments