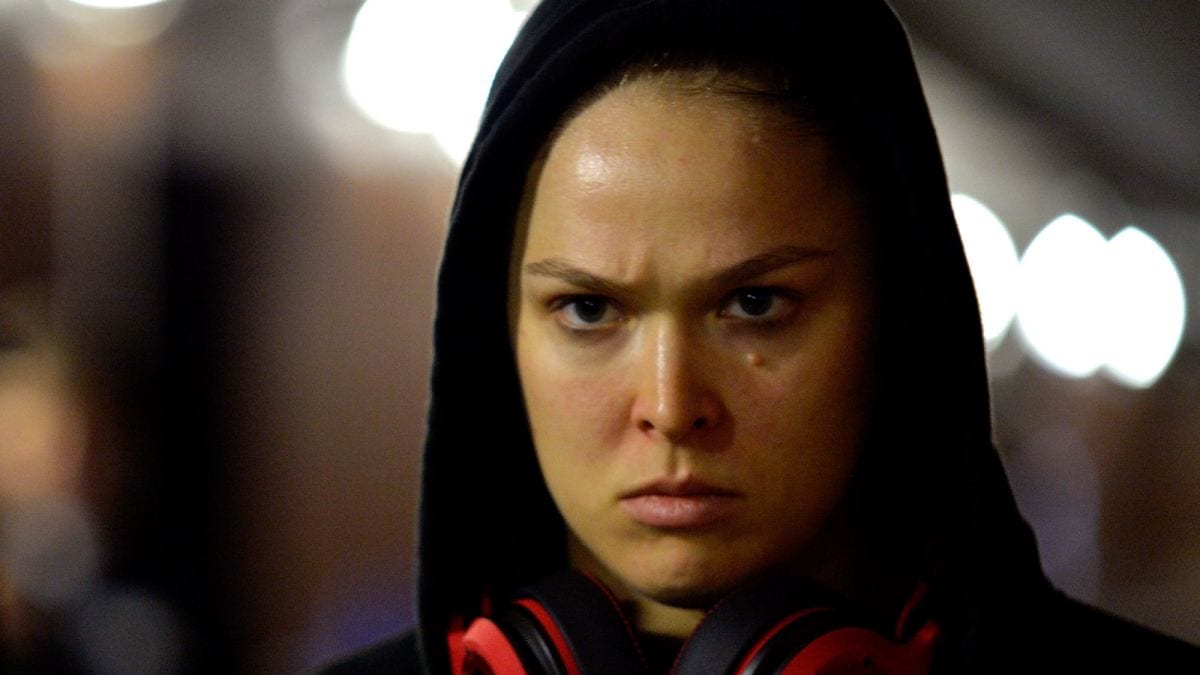 Ronda Rousey was at one point arguably the biggest name in mixed martial arts but the former women's 135-pound champion hasn't competed since a December 2017 loss to Amanda Nunes — and says that she is no closer to making a return to the sport in which she was a global superstar.
Rousey became an icon in mixed martial arts thanks to an undefeated 6-0 start to her UFC run, to include a highlight reel of brief submission victories. Her dominance was ended in Australia by virtue of a Holly Holm headkick. She returned unsuccessfully to face Nunes some time later, but after that opted to call time on her MMA career in favour of a spell on the WWE roster.
But does she have any desire to one day pull on those 4oz gloves again?
"There's not a day that goes by that people aren't telling me to fight," Rousey said to Steve-O on her YouTube channel, via MMA Junkie.
"I have to try and think of it as, 'Would I rather be the greatest of all time, or have everybody think I'm the greatest of all time?' It used to be so important to me to have both. But now it's got to the point where I don't want to sacrifice myself and my family to prove that anymore to a bunch of people that don't give a (expletive) about me.
"I know, and the people who love me know (what I've accomplished). It's no longer a priority in my life. All the people that tell you, 'Come on, fight again! Do this again.' They would never do that for me."
View this post on Instagram
Rousey's position in the history books is cemented. She is the first female inductee into the UFC Hall of Fame and can count six successful title defences to her name, as well as a series of performance bonuses among her exploits. Indeed, she says that she has little left to accomplish in a sport in which her star burned bright.
"It's hard when everyone around you, the value they have for you is how you fight, and how they see you is how you fight, and the only thing they think you have to offer is how you fight," Rousey said. "It was actually my husband that taught me I'm so much more than just a fighter. I don't have to fight myself into the ground to prove that I'm the greatest of all time when I already know that I am.
"That's something I really had to deal with stepping away from the UFC, was finding my identity without it, because I got so lost in it," Rousey said. "It's tough, because you're with these people and you're like, 'Oh my God, I got to live this journey with you. This is amazing.' Then you see some of these Bellator fights and you're like, 'Oh my God, this person's still going?' I can't watch it. It makes me sad."
Comments
comments