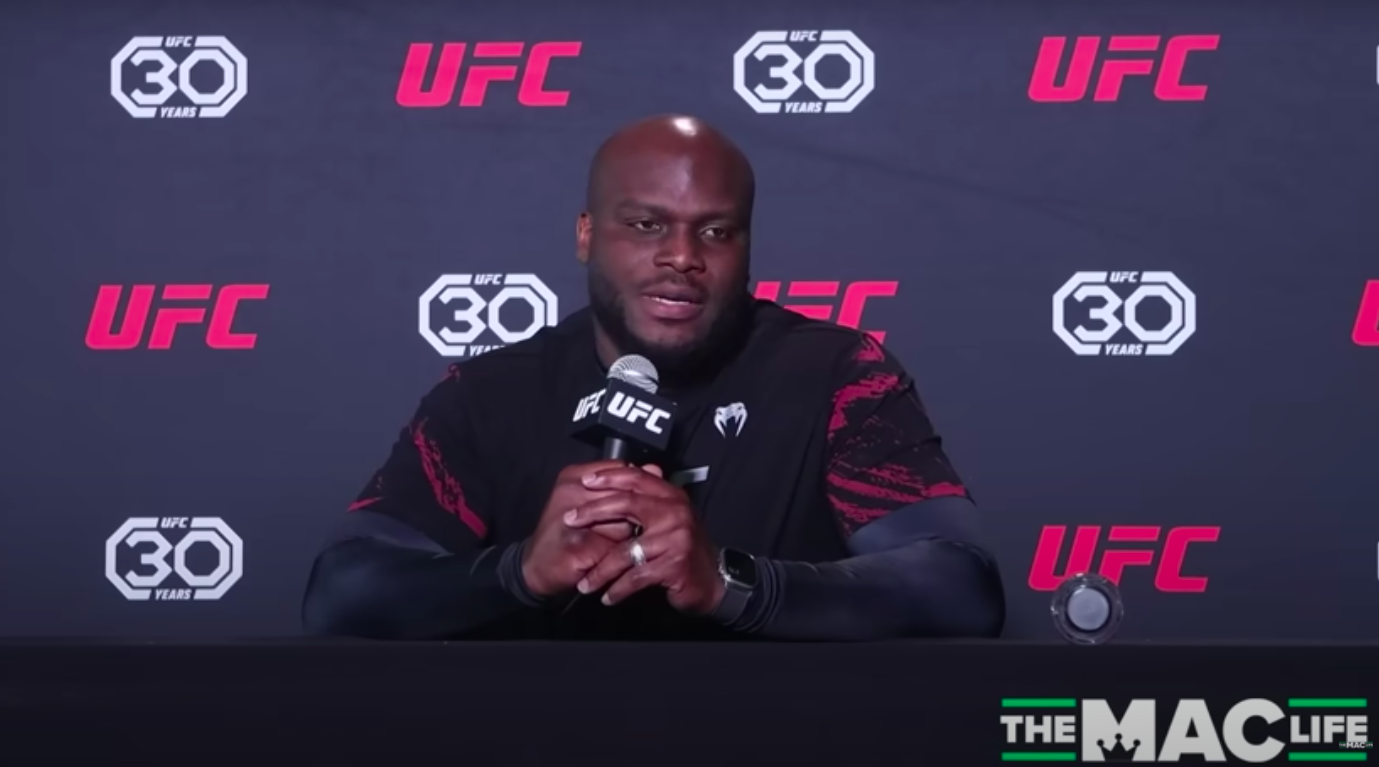 'The Black Beast' Derrick Lewis didn't take kindly to Daniel Cormier's recent comments in which he suggested that Lewis' days at the top of the heavyweight division have come and gone.
Lewis unsuccessfully challenged Cormier for his heavyweight championship inside the hallowed Madison Square Garden a few years back; an opportunity earned after he won nine of ten fights — seven of those knockouts. But Lewis' quest for glory wasn't to be, as decorated wrestler Cormier took him to the canvas and strangled him just before the midway point of the second round.
More recently, though, Lewis has come up short in three of his past four when placed opposite significant competition like Ciyrl Gane, Tai Tuivasa and, this past July, Sergei Pavlovich.
But as part of his ESPN show this week, Lewis' old foe Cormier suggested that he isn't quite the concussive threat he might have been in the past: "I think Derrick's done at the top. I think Derrick's absolutely done at the top of the division. I just don't know if he still can't knock out No. 10, 11, 12, 13, because I just don't think those guys are as good as they are."
And speaking to the media ahead of a main event showdown on Saturday against Sergey Spivak in Las Vegas, Lewis made clear that he doesn't give two hoots about 'DC' has to say about him.
"I don't give a damn what 'DC' says," Lewis said to the media, including The Mac Life. "I seen that bullsh*t. I guess you gotta say that whenever you got high cholesterol. F*ck it. I still feel like I can be in the Top 5.
"I guess because they felt my work ethic wasn't there. They felt I wasn't taking myself serious or the fight game serious or whatever. So, I don't blame them. I gotta go out there and prove to everyone that I can still do this. I can still be in the Top 5."
And the clearest path to do goes directly through Sergey Spivak late on Saturday night.
Comments
comments