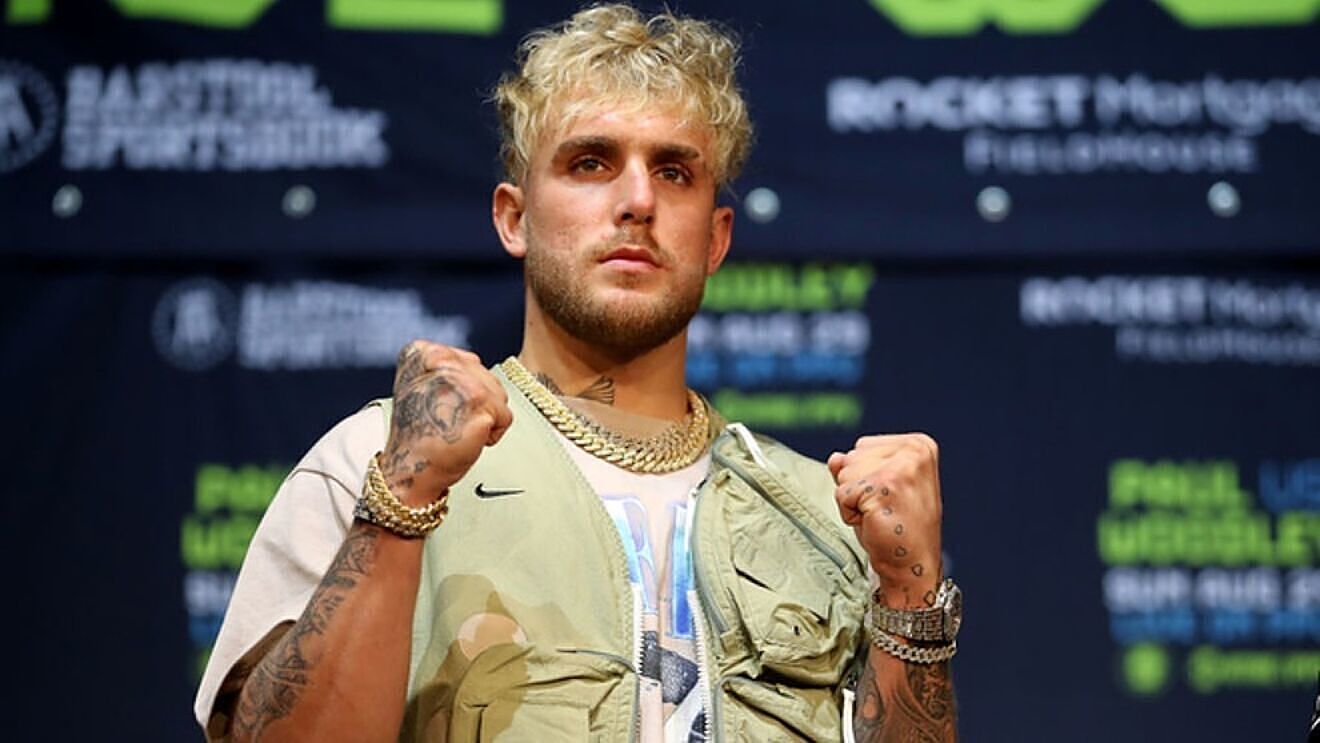 Matt Brown, a fighter well-known for the savagery of the elbow shots he delivered in the Octagon, has warned neophyte boxer Jake Paul of what to expect if he follows through with his desire to take on a mixed martial arts bout.
Paul is unbeaten in the boxing ring, winning four fights against well-known MMA fighters (Ben Askren, Tyron Woodley x2 and Anderson Silva) but recently signalled an intention to don the 4oz gloves when he inked a deal with the Professional Fighters League. He is set to face longtime rival Tommy Fury in a boxing match at Saudi Arabia later this month but after that, Paul's intentions are unknown.
But if his next move involves stepping inside of a cage, Brown says that Paul better be well-equipped for what might await him.
"When Jake Paul comes to MMA, I think one thing he's going to discover is these guys that he's fought in these so-called boxing matches, for one, he fought all older guys," said Brown on the Fighter vs. The Writer podcast, via MMA Fighting.
"I'm not going to call them washed up, but they weren't boxers. They were older. These MMA guys, I know a lot of MMA fighters, even ones that aren't good, and they're f*cking lions. They're starving, blood-hungry lions. It's a different beast. There's some beast boxers, too, but generally they're athletes playing a skill game."
Brown, who last fought in March of last year, was well-known for being the type of fighter who excelled when the blood started flowing in the cage. And he knows a savage when he sees one.
"When you get into MMA fighters, these guys are just savage, f*cking beasts," he explained. "They're lions coming for blood. It's a different beast. These guys are savages. You can pick the right matchup and still lose. There's so many different ways to lose. It's just a different beast."
"I'm not sure what his whole plan is here," Brown added. "He was talking about he wanted to be a real boxer. You can't train MMA and go box real boxers. You're going up against guys that are only working their hands in boxing six, eight hours a day versus guys — if you're training MMA — you've got to do jiu-jitsu, you've got to do wrestling, you've got do the clinch, you've got to do kickboxing and then you've got to do some boxing. The sports are very, very different."
Comments
comments