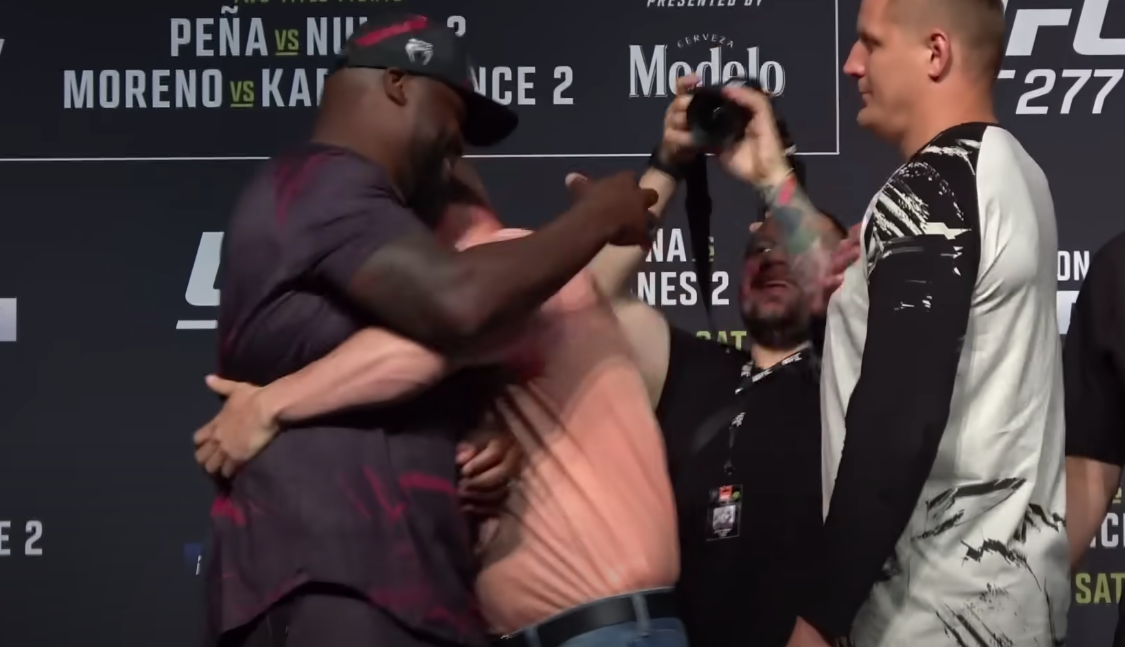 Derrick Lewis took aim at the media during the week but as Thursday's face-offs ahead of his UFC 277 fight with Sergei Pavlovich, it was Dana White who was in The Black Beast's crosshairs.
In a scene somewhat reminiscent of the joke played on White several years ago by Jon Jones and Anthony Johnson when they playacted a pre-fight brawl, Lewis made White nearly jump out of his skin when he made a quick move while staring down his Russian opponent this weekend — prompting the UFC president to leap into action before he realised he had been had.
Pavlovich, though, appeared none the wiser.
Check out the footage below:
–
Comments
comments