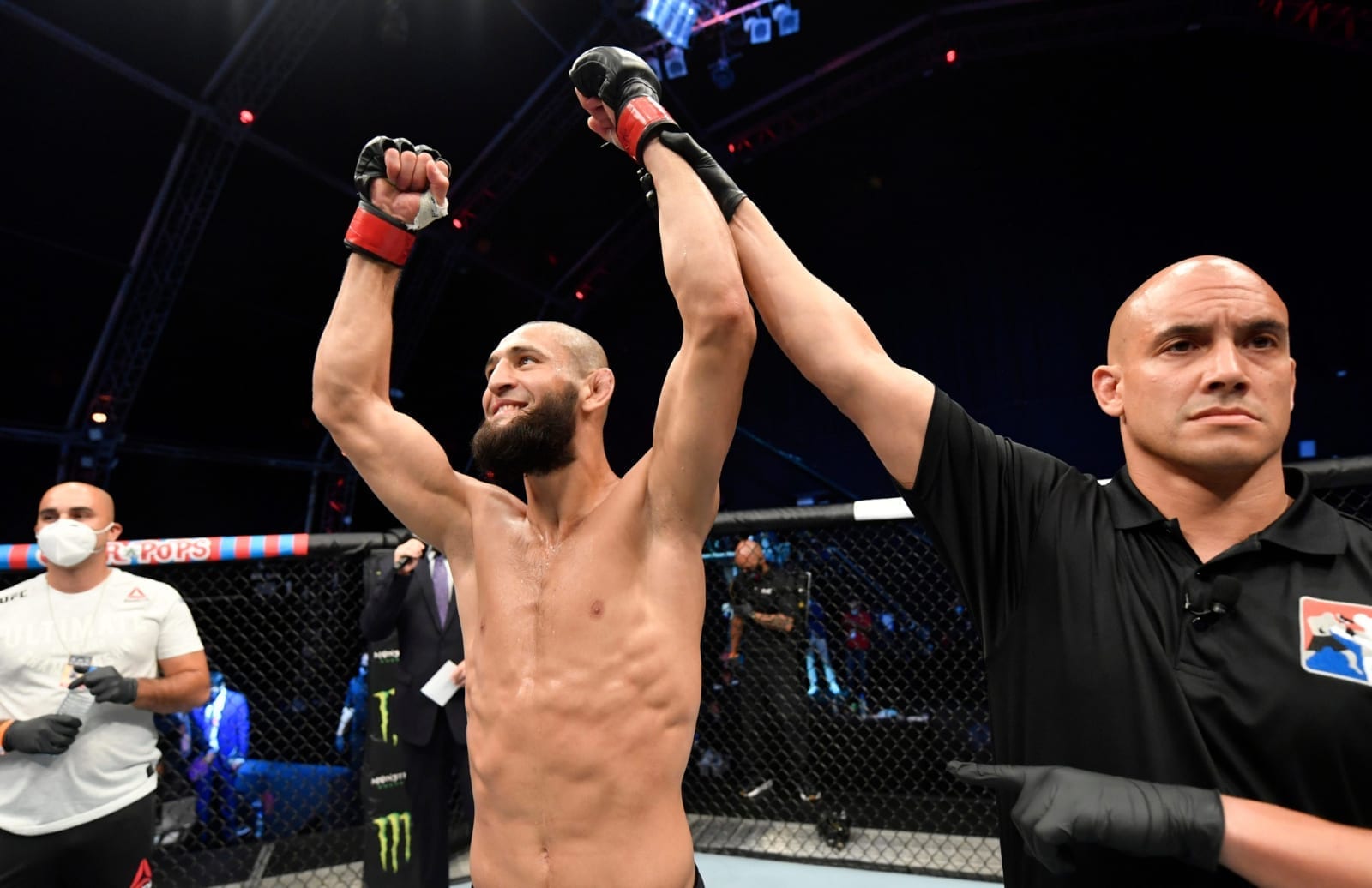 The UFC 279 main event has proved to be a controversial one.
It was announced last week that Khamzat Chimaev will take on Nate Diaz in September in what will be Diaz's final fight on his UFC deal, a circumstance which will allow him to seek pastures new a few months after — but some have been heavily critical of the matchmaking, and have suggested that the UFC are attempting to hamstring Diaz and kick him out the door with a loss on his record by placing him in the cage with the unbeaten Chimaev.
But this isn't an opinion shared by Chimaev's coach, Andreas Michael.
"It's bullsh*t," said Michael of some of the reactions to the booking to Submission Radio. "Pure bullsh*t. Like, Nate Diaz has fought [everyone], and given Leon Edwards a run for his money. Like, alright, Leon Edwards was winning every round, but he gave Leon Edwards a tough fight. He's at no means an easy opponent for us. And Nate Diaz is probably gonna make money.
"At no means is it not beneficial for Nate, because for him to accept this fight, you can understand that he got paid or he is getting paid." Michael said. "He's not just going to accept this fight out of nowhere, you know? So it's beneficial for him as well as it is for us – and it is a good fight. I think it's a good fight. It's a good name – a veteran of the game. He's fought everyone and anyone, and it is a good experience and they were not taking him lightly. I don't care what anyone says, this is as if we're fighting for the title.
As Michael notes, beating Nate Diaz was enough to (finally) get Leon Edwards a welterweight title shot — and he plans the same for Chimaev when all is said and done. After that, talk of a second belt can begin.
"I think that we would like to, me personally… I cannot talk about what Khamzat would like… but I would like to fight the winner of Leon or Usman. That would be a very tough fight for both guys. The winner of that one, and then move up directly. And if Adesanya's still the champion after he fights Pereira, which is a monster that guy, then we would fight the champ there — whoever is the champ there. I believe, in a perfect world for us, that's how it would look. But you know, fighting is unpredictable."
Comments
comments